MIG Update – September 25, 2023
---

Chronic Pain Distinct from Recurring Pain
This week, a MIG hold case, where chronic pain was one of the main considerations of the Tribunal. The applicant advanced cases in support of their position that the duration of pain is sufficient to establish chronic pain and removal from the MIG.
---

LAT Update – What Difference Did A Year Make?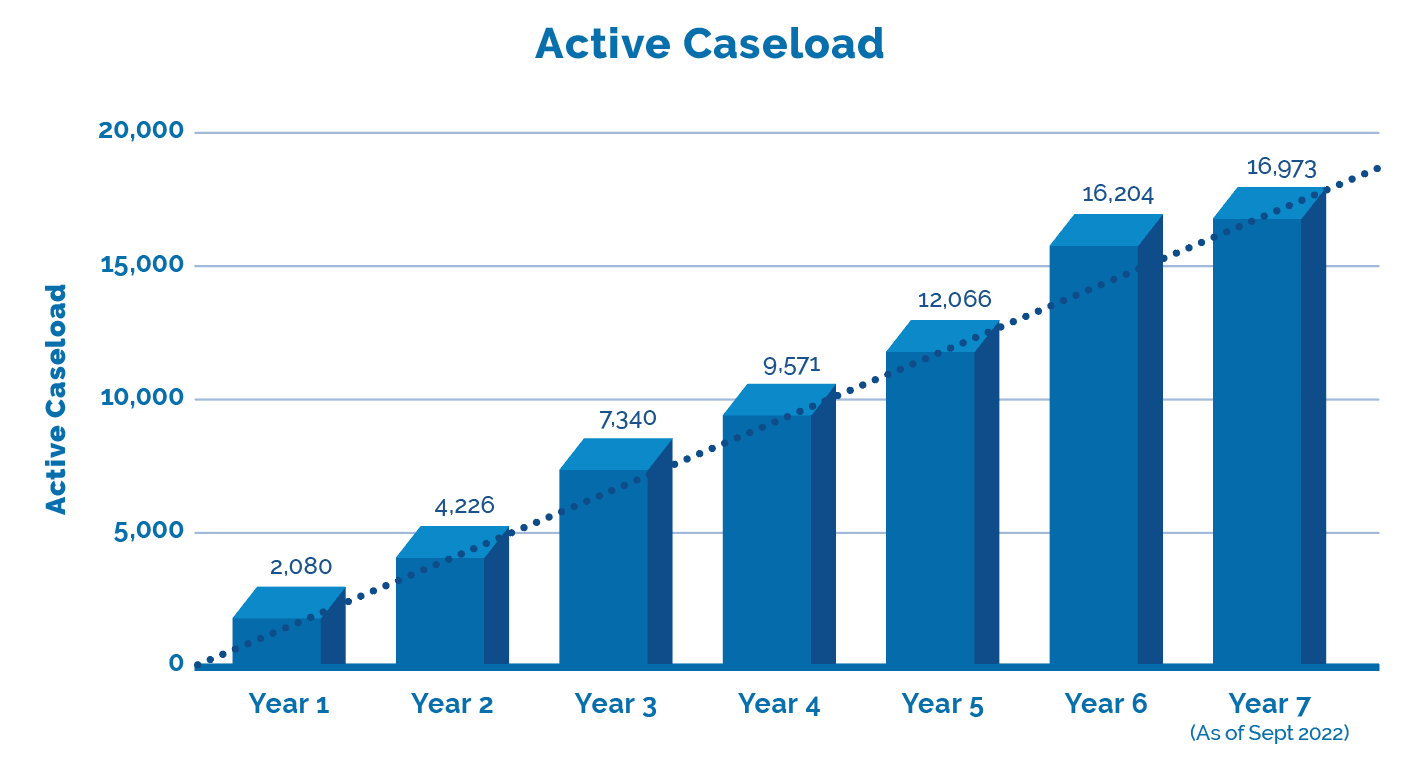 The LAT released Performance Stats up to mid-year 7 which is current through to the end of September 2022. Together with the LAT's last update we can now provide a comparison of year over year, with projections through to the end of year 7 in this annual update. What difference did a year make?
---
Factor: Chronic Pain Distinct from Recurring Pain
In Grewal v. Echelon General Insurance Company (21-010649), Jagdip S. Grewal was involved in a motor vehicle accident on October 1, 2020. He claimed that he suffers from chronic pain, a psychological impairment, and that pre-existing injuries from a 2019 accident precluded his full recovery within the MIG. He sought entitlement to physiotherapy; and orthopaedic, and in-home assessments.
Grewal relied on the records and reports of family physician, Dr. Nanar; and chiropractor, Dr. Grewal, in support of his claim. Referencing the FSCO decision Arruda v. Western Assurance, and three Tribunal decisions including 17-000835 v. Aviva, 17-007300 v. The Guarantee and 20-006269 v. Aviva, Grewal argued that chronic pain can be established when it is of a duration of three-to-six months or longer. Further that his pre-existing injuries had not resolved at the time of the subject accident.
Echelon relied on the IE report of orthopaedic surgeon, Dr. Weisleder August 2021 who diagnosed Grewal with cervical, thoracic strain, lumbar strain, and left lower leg strain injuries as a direct result of the accident, all of which fell under the MIG. Further confirmed by paper review in February 2022.
Echelon, not disputing the pre-existing injuries, cited 20-005845 v Wawanesa, submitted that it is not enough to show that an Applicant suffers from pre-existing conditions but how these conditions also prevent an Applicant from achieving maximal medical recovery under the MIG.
---

---

The Tribunal found:
Grewal was never diagnosed with chronic pain by a medical practitioner, and there was only minimal indication that these injuries progressed to chronic pain.

The accident was only mentioned three times in Dr. Nanar CNRs, out of 16 appointments between October 28, 2020 and June 2022.

Contrary to Grewal's argument, that Dr. Weisleder did not fulsomely address his self-reported chronic pain, did not provide a comprehensive analysis of functional impairments or psychological symptoms, and did not recommend further assessments to investigate Grewal's overall condition. Dr. Weisleder's report correlates with the diagnoses and observations contained in Dr. Nanar's CNRs. Together, they support a finding that Grewal suffered soft-tissue injuries that fall within the MIG, not chronic pain with a functional impairment.

Grewal failed to substantiate their claims to meeting any of the criteria in the chronic pain test as listed in the AMA Guides.

…"that it has been long held by this Tribunal that the duration of pain alone does not establish the existence of chronic pain, and that chronic pain is distinct from ongoing or reoccurring pain. This is key to meeting the burden of substantiating a claim to chronic pain warranting removal from the MIG, and, in my opinion, it is a burden that the applicant has not met here."


Neither the family doctor, nor any other medical professional opined on how or why the injuries from 2019 served to preclude Grewal's recovery from the 2020 injuries if held within the MIG.

Dr. Weisleder, in his report, explained that a shoulder injury resulting from the 2019 would not prevent Grewal's recovery from injuries sustained in the subject accident. There was no objective opinion submitted by Grewal to dispute Dr. Weisleder's finding. .
---

If you Have Read This Far…
Our MIG Monday series discusses the multitude of factors to consider when evaluating a risk position on MIG cases. The Tribunal has ruled on the MIG in 24% of the decisions so far. Each case is nuanced, but with similar factors.
Inform your position & present persuasive arguments. Include an Outcome Analysis Report (OAR) in your case evaluation complete with For/Against cases. Need an OAR?
inHEALTH Keeps you LAT inFORMED With Access To:
1. LAT Compendium Database – a relational database of LAT and Divisional Court Decisions equipped with multiple search options, Smart Filters, and concise case summaries
2. Notifications: – weekly LAT inFORMER delivered to your inbox Wednesdays; Newly Added Decisions on Fridays and Breaking News as and when it happens
 3. Research Support: – inHEALTH's Live Chat Experts for guided searches and technical inquiries.
---
Sign up for a 14 day free trial below to experience the service and see how it can help guide your decision making.