Advertising
Advertising Opportunities Through inHEALTH
inHEALTH is the only resource in Ontario that provides tools and services that are designed to help personal injury insurance adjusters and legal professionals navigate the complex auto insurance scheme.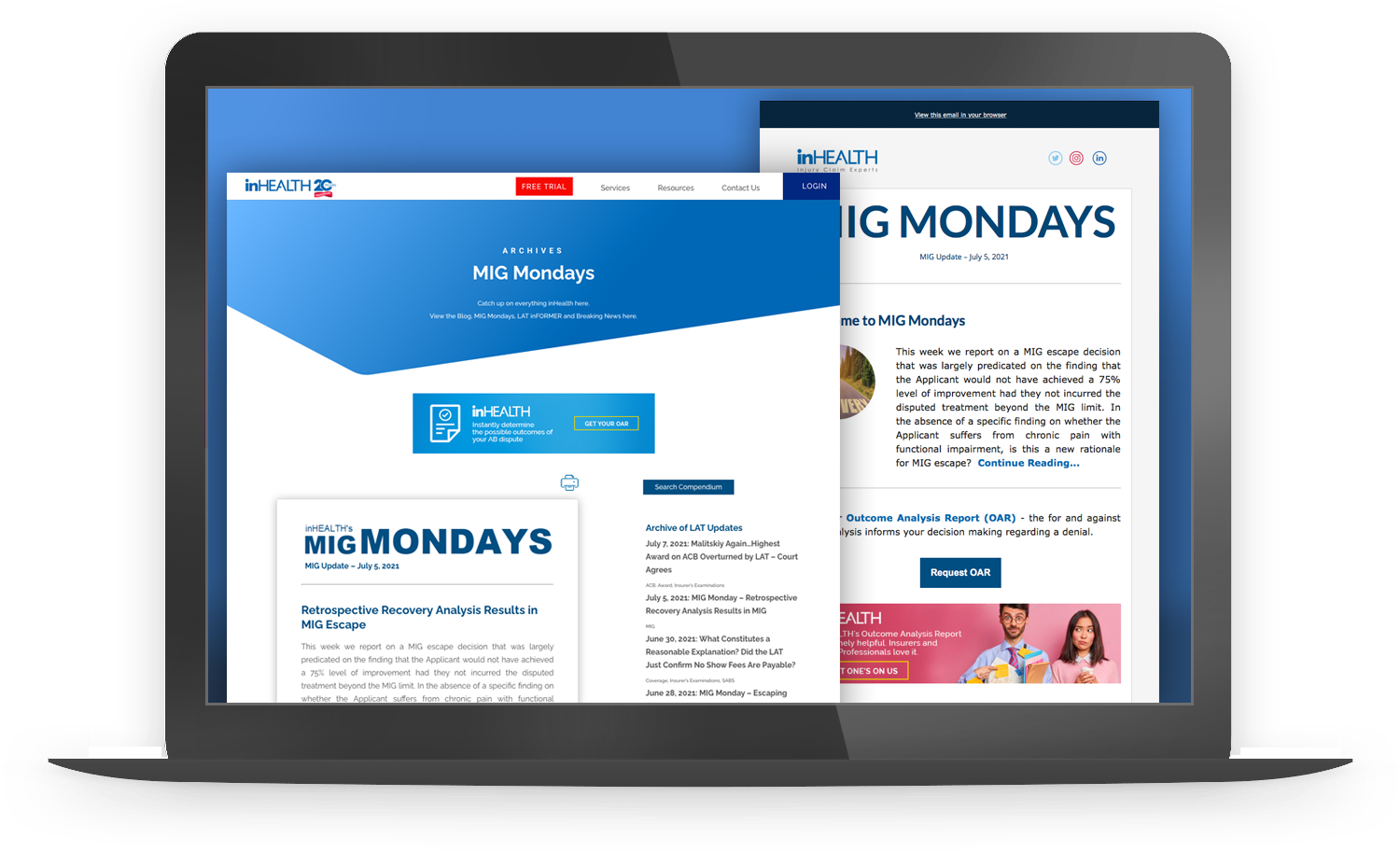 Multiple Plaintiff and Defendant Law Firms, Assessment Facilities, Accounting Firms and 80% of Ontario's Auto Insurers, subscribe to our ever growing services.
Learn more about how you can advertise to this niche group of professionals!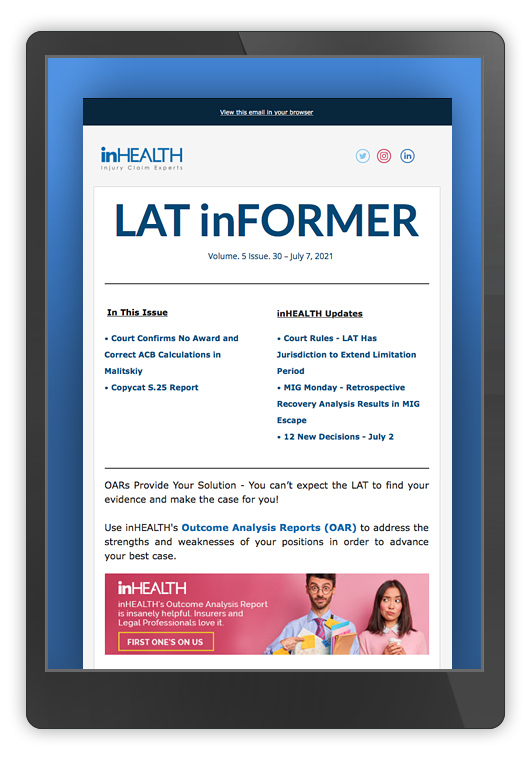 E-Newsletter & Web Page Advertising
Reach Ontario Insurance, Legal and medical professionals with targeted advertising in weekly newsletters and pages through inHEALTH. Advertise in the following newsletter & web publications:
inHEALTH's Weekly Newsletters:
MIG Mondays
LAT inFORMER Wednesday's
Newly Added Decisions Friday's (Newsletter Only)
Other on-demand newsletter publications:
Breaking News as and when it happens
Special Edition LAT inFORMERs
Blogs
Explore inHEALTH's media kit and technical requirements for advertising on our weekly & special edition newsletters & web pages.
Special Edition LAT inFORMER
inHEALTH publishes a monthly special edition LAT inFORMER featuring key issues.
Upcoming Publications
IRB Quantum

– August 24th, 2021

CAT-Determination

– September 21st, 2021

Definition of Accident

– October 19th, 2021

IRB Entitlement

– November 23rd, 2021

Special award

– December 21st, 2021
Let's Get Started
To secure your advertising contact our sales team at 416-364-6688 ext. 2050 or email us at service@inhealth.ca