MIG Update – September 18, 2023
---

Inconsistency Argument Not Accepted
This week's case is a MIG escape. The Tribunal considered the applicant's claim of a psychological diagnosis with the insurer taking the position that the applicant's credibility was at issue owing to self-reporting of symptoms and inconsistent responses across various assessments.
---

LAT Update – What Difference Did A Year Make?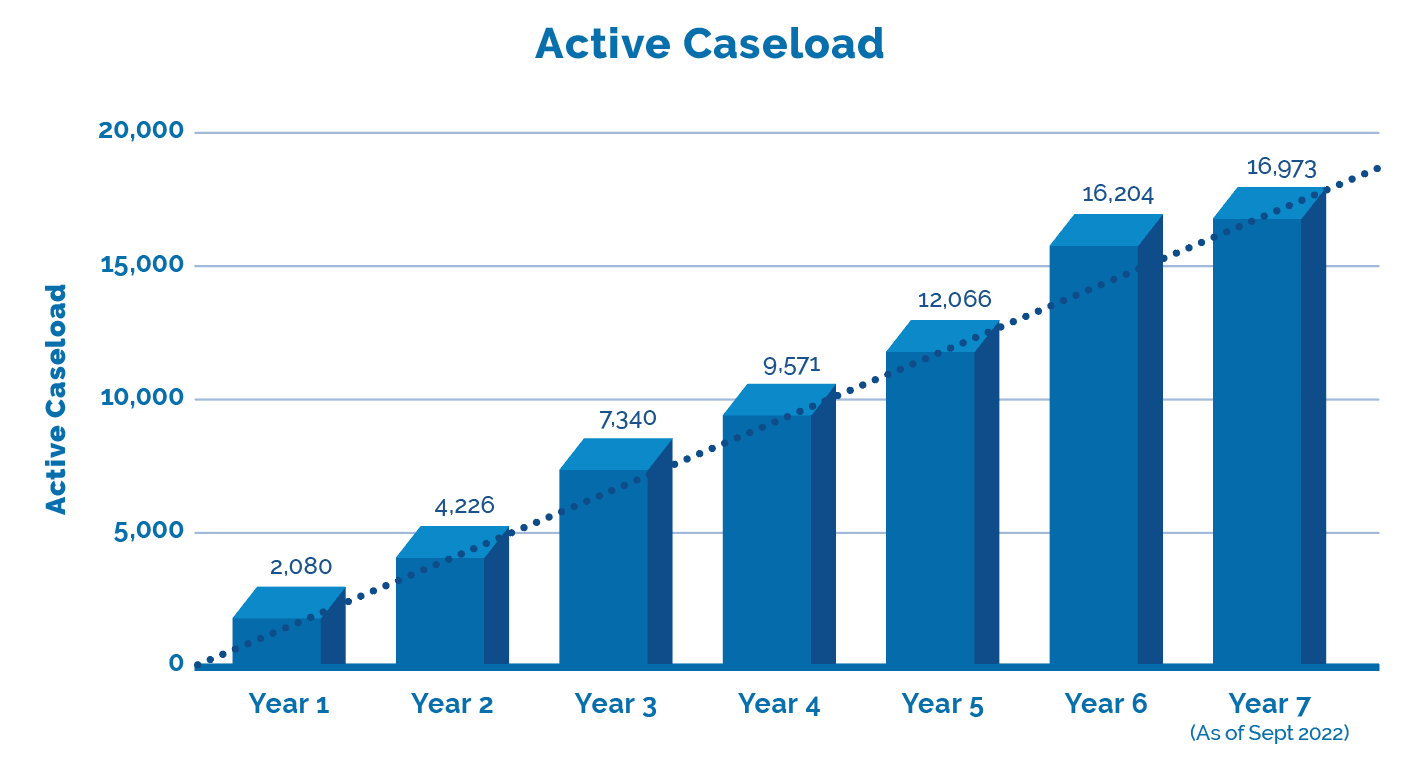 The LAT released Performance Stats up to mid-year 7 which is current through to the end of September 2022. Together with the LAT's last update we can now provide a comparison of year over year, with projections through to the end of year 7 in this annual update. What difference did a year make?
---
Factor: Inconsistency Argument Not Accepted
In Murray v. Economical Insurance Company (21-006909), Tianna Murray was involved in an accident on October 1, 2020 seeking removal from the MIG on the basis of her psychological injuries and an exacerbated pre-existing condition.
Murray submitted she was experiencing flashbacks of the accident, nervousness while riding in a vehicle, and anxiety. Murray relied on CNRs and a letter from her family physician, Dr. Altitanchy, a pharmacy's prescription summary, a psychological assessment, a report by psychologist Dr. Steiner and psychotherapist Ms. Ashraf.
Economical relied on the IE assessment and report of Dr. Miller who opined Murray had no DSM-recognized impairments. Arguing that Murray's s25 assessment report merits no weight because Dr. Steiner lacked involvement, there were predetermined conclusions, and that there was no rebuttal to Dr. Miller's report.
Additionally, Econcomical submitted Murray lacked credibility because of inconsistent information provided to different assessors. Dr. Altitanchy's letter dated May 17, 2022 should also be given no weight because no contemporaneous records were provided.
---

---

The Tribunal found:
On the issue of Dr. Altitanchy's credibility, that she treated Murray for 6 years prior to the accident and then regularly post accident. That the records were sufficiently detailed with specific reference to the accident, Murray's anxiety got worse, prescriptions were provided for same and a referral to a psychologist. The May 17, 2022 letter did correspond with the records.

On the issue of Dr. Miller's evidence to be preferred over the family doctor's. Dr. Miller only spent 1 hour with Murray to conclude she did not sustain any psychological injuries. Rather the evidence of the family doctor was found credible, that she knew Murray since 2014 and would know Murray's personality better than Dr. Miller.

The pharmacy's summary shows the consumption and refill of the psychotropic medications that were not prescribed until after the accident which contradicts Economical's position that Murray was not ingesting the psychotropic meds as Murray told one of the assessors the only medication she was taking was Advil and Tylenol.

With respect to Economocal's position that the OCF 18 for psychotherapy did not list a provider and there was no clear indication of Dr. Steiner's involvement thereby the conclusions were predetermined and does not merit any weight. To the contrary, the s25 psych assessment did diagnose Murray with specific phobia, driving anxiety and features of PTSD, recommending 12 psychotherapy sessions, with nothing to indicate a predetermined conclusion.


On this issue of inconsistent reporting to the various assessors that it's not uncommon for a person not to use consistent terminology especially when questions and context may vary.

"…overall, the discrepancies raised by the respondent are not material, and do not detract from the essence of the applicant's evidence, namely that she has anxiety, it got worse after the accident, and it continues to impact her to date, including while being in a vehicle".
---

If you Have Read This Far…
Our MIG Monday series discusses the multitude of factors to consider when evaluating a risk position on MIG cases. The Tribunal has ruled on the MIG in 24% of the decisions so far. Each case is nuanced, but with similar factors.
Inform your position & present persuasive arguments. Include an Outcome Analysis Report (OAR) in your case evaluation complete with For/Against cases. Need an OAR?
inHEALTH Keeps you LAT inFORMED With Access To:
1. LAT Compendium Database – a relational database of LAT and Divisional Court Decisions equipped with multiple search options, Smart Filters, and concise case summaries
2. Notifications: – weekly LAT inFORMER delivered to your inbox Wednesdays; Newly Added Decisions on Fridays and Breaking News as and when it happens
 3. Research Support: – inHEALTH's Live Chat Experts for guided searches and technical inquiries.
---
Sign up for a 14 day free trial below to experience the service and see how it can help guide your decision making.