MIG Update – October 16, 2023
---

Injuries Not Static – MIG Determined Again
This week, a MIG hold case, where the Applicant's was before the Tribunal for a second time, seeking removal from the MIG on the basis of a psychological injury. In the first decision (C.K. vs. Security National Insurance Company, 19-002217), released in July 2020 the Tribunal found that neither pre-existing neck pain from a prior MVA, nor the Applicant's pre-existing history of depression had been worsened by the subject accident.
In this second decision released September 2023, the Tribunal considers the MIG again in the context of an ongoing psychological concern.
---

LAT Update – What Difference Did A Year Make?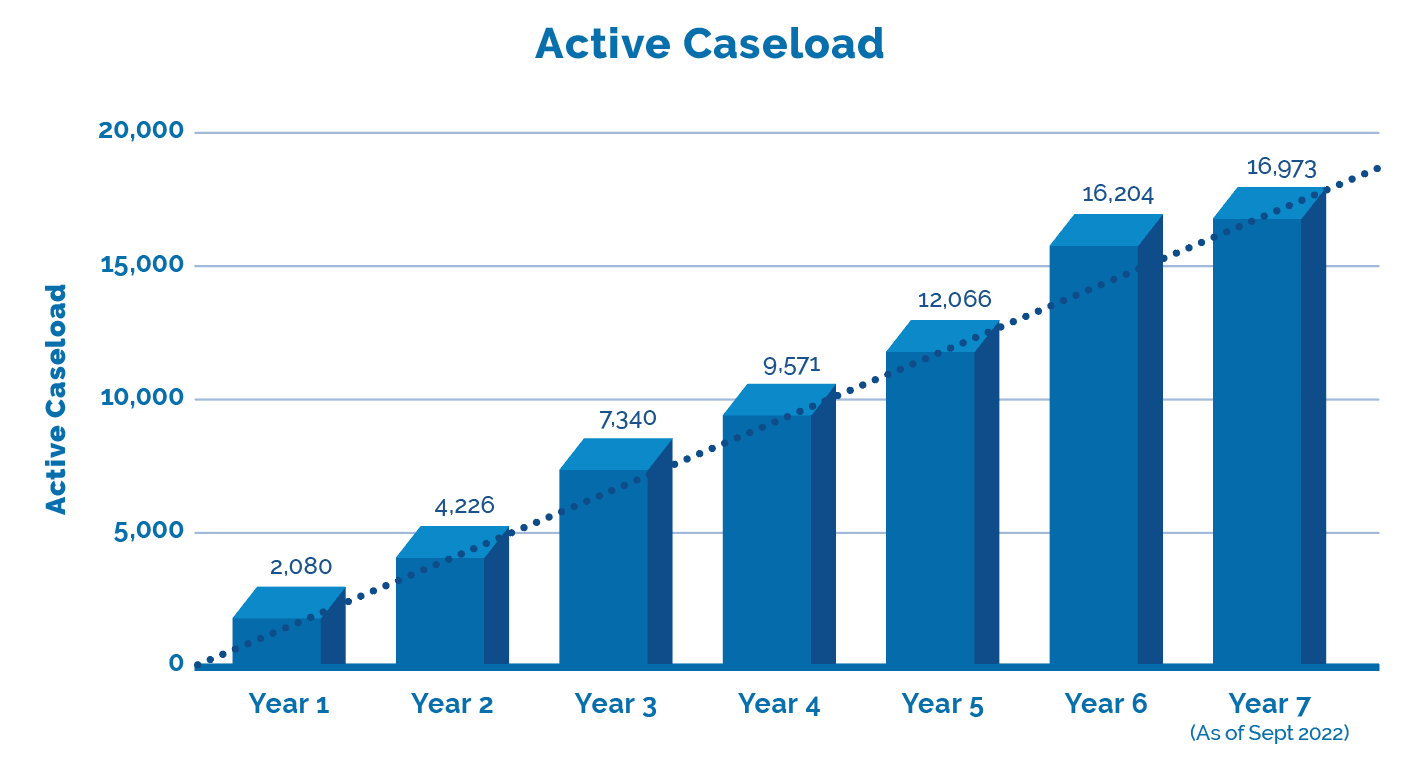 The LAT released Performance Stats up to mid-year 7 which is current through to the end of September 2022. Together with the LAT's last update we can now provide a comparison of year over year, with projections through to the end of year 7 in this annual update. What difference did a year make?
---
Factor: Res Judicata
In Kha v. Security National Insurance Company (20-003490), Kha was involved in an accident November 15, 2016 and sought for the second time, removal from the MIG on the basis of ongoing psychological injuries that were caused by the subject accident.
In the previous MIG hold decision, (C.K. vs. Security National Insurance Company, 19-002217), released in July 2020 the Tribunal noted at the time of the subject accident Kha was still receiving facility based treatment from a January 2015 accident. Kha's fluctuating level of neck pain between both accidents was consistent and he maintained his level of functioning. Further Kha's non accident history of depression was unrelated to the accident.
In this, the second application Kha relied on Dr. N. Belyakova, psychologist, dated October 8, 2020 who after conducting a clinical interview, administration of psychological tests, and a feedback review with Kha made a diagnosis of an Adjustment-like disorder with a prolonged duration of more than 6 months as a result of the subject accident, recommending 12 sessions of cognitive-behavioural therapy, a driving evaluation assessment, and a treatment manual.
A Motion Order December 2022 acknowledges that the characterization of Kha's injuries is not static and that he is not barred from proceeding endorsing that the second hearing must focus on new evidence only.
---

---

The Tribunal found:
Dr. Belyakova's report was unpersuasive as the report makes no indication that any medical records were reviewed or considered in determining Kha suffers from a psychological injury as a result of the subject accident.

The records did reflect that Kha did not seek care from his family physician, Dr. K. Vo for the first five months following the accident and that he was feeling depressed but made no reference to the subject accident. Dr. Vo made a referral for psychiatric consultation which clearly indicated that Kha's depressive symptoms were related to a sensitive personal matter, unrelated to the accident.

"Relying entirely on the Applicant's account of his medical care and his self-reported symptoms in order to make a diagnosis – considering that the accident occurred nearly four years prior to the assessment – is unpersuasive and insufficient to determine the Applicant's current psychological presentation."

"The origins of the Applicant's depressive symptoms were an issue at the initial hearing, prior to the consultation with Dr. Belyakova, but the origins remain unaddressed in Dr. Belyakova's report."

The report by Dr. A. Syed, psychologist, that Security Nation relied upon outweighs Dr. Belyakova's report as Dr. Syed not only included review of the medical records, their opinion was also consistent with the information found within them to conclude the overall insignificance of the accident.
---

If you Have Read This Far…
Our MIG Monday series discusses the multitude of factors to consider when evaluating a risk position on MIG cases. The Tribunal has ruled on the MIG in 24% of the decisions so far. Each case is nuanced, but with similar factors.
Inform your position & present persuasive arguments. Include an Outcome Analysis Report (OAR) in your case evaluation complete with For/Against cases. Need an OAR?
inHEALTH Keeps you LAT inFORMED With Access To:
1. LAT Compendium Database – a relational database of LAT and Divisional Court Decisions equipped with multiple search options, Smart Filters, and concise case summaries
2. Notifications: – weekly LAT inFORMER delivered to your inbox Wednesdays; Newly Added Decisions on Fridays and Breaking News as and when it happens
 3. Research Support: – inHEALTH's Live Chat Experts for guided searches and technical inquiries.
---
Sign up for a 14 day free trial below to experience the service and see how it can help guide your decision making.