MIG Update – May 1, 2023
---

'Loose Screw' From Previous Surgery – Pre Existing Condition?
This week once again we review a MIG escape on the basis of a pre-existing condition. The Tribunal often references this as the most stringent of tests to meet to be removed from the MIG. In this matter the Tribunal was to consider a 'loose screw' from a previous surgery that may have been irritated by the accident.
---

LAT Update – What Difference Did A Year Make?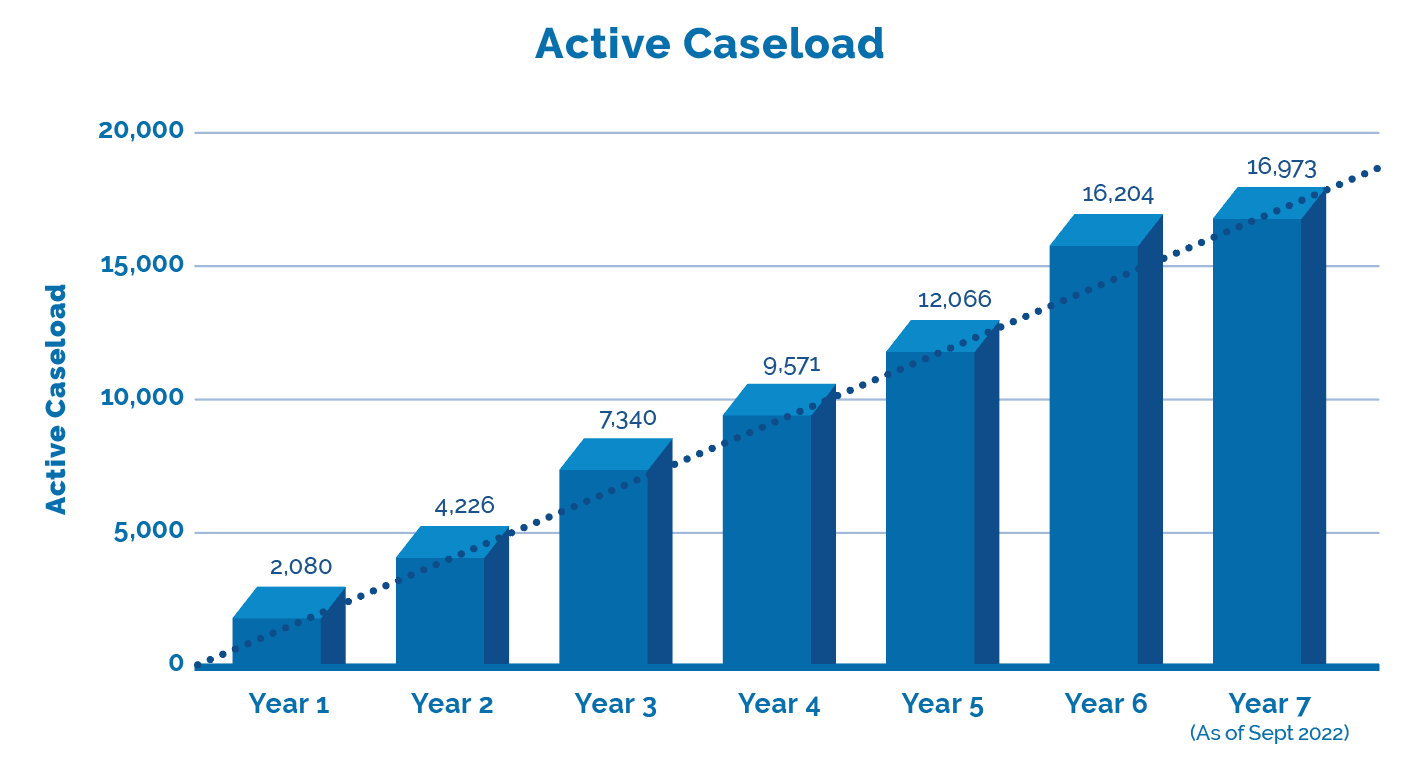 The LAT released Performance Stats up to mid-year 7 which is current through to the end of September 2022. Together with the LAT's last update we can now provide a comparison of year over year, with projections through to the end of year 7 in this annual update. What difference did a year make?
---
In In Adeoye v. Sonnet Insurance Company (20-011237), Akeem Adewale was involved in a motor vehicle accident on June 25, 2019. He sought removal from the MIG, due to a pre-existing injury, chronic pain, and a psychological impairment as well as entitlement to physiotherapy, rehabilitation, and psychological services.

Adeoye relies on an August 2019 OCF-3 Disability Certificate completed by chiropractor, Dr. Coghlan. which included the diagnosis of cervicobrachial syndrome – thoracic outlet syndrome. In addition, two entries post-accident from the records of his family physician, Dr. Narducci.
Adeoye's medical history includes a 2011 automobile accident that resulted in two plates and multiple screws being permanently placed in his left arm. There is no disagreement that he has a pre-existing medical condition. However, Sonnet's position is that the pre-existing condition does not prevent Adeoye from reaching maximal medical recovery under the MIG and that his injuries are minor.
With respect to the pre-existing condition, Adeoye relies on the Emergency Records of Humber River hospital where on October 26, 2019, he attended with complaints of diffuse muscle aches on his right-sided lower back, left arm, left trapezius, paraspinal muscles of left neck, recurrent headaches since the subject accident. Adeoye reported that he wakes up with headaches that come and go.
Adeoye was referred to the hospital's fracture clinic and was seen on October 28, 2019 by Dr. Townley, orthopedic surgeon who reviews the x-ray obtained that same day at the hospital and includes the following findings and opinions:
"A screw through the region of the ulnar fracture has backed out and is slightly prominent. I suspect this occurred well before the accident. […]

I explained to [the applicant] that he probably has some soft-tissue irritation following the recent motor vehicle accident. If he likes, I can remove the screw, a fairly straightforward procedure, but he is being reluctant to undergo further surgery."
Adeoye submits that the hardware in his arm is likely to necessitate treatment outside the MIG.
---

---
---

The Tribunal found:
"Dr. Townley's report provides objective evidence that the screw in the applicant's left arm is out of position. I accept that this change in position is likely causing the applicant pain and discomfort." Dr. Townley opines that this change occurred before the subject accident on June 25, 2019.

In the IE report of Dr. Sandhu of September 20, 2019 who saw Adeoye in response to the disputed treatment plan for physiotherapy he noted that Adeoye had tenderness on palpation of the scars on his left arm and that the scars were well-healed.

Although Dr Sandhu was not presented with the x-rays that were subsequently taken by the hospital for an addendum, his examination findings were consistent with the radiological finding that one of the screws in his arm plate was out of position. This supports Adeoye's submission that the pain in his left arm was exacerbated by the accident.

"However, the applicant is not required to persuade me that the subject accident caused the screw to become loose or change position. Even if the loose screw predates the accident, I accept the applicant's pain and discomfort in his left arm was aggravated because of the accident."

On balance even with the limited information from the family physician, the evidence of Dr. Tenley, X-rays and Dr. Sandhu's examination finds were sufficient to establish that the shifting hardware in the Adeoye's arm is an obstacle to recovery within the $3,500.00 limit.

Adeoye's is not entitled to the physiotherapy treatment plan, given that Adeoye had not consumed the approved portion of the plan. Further, had Dr. Coughlin known of the radiological findings and position of the screw, he likely would have suggested a different treatment plan. Thus, the plan in dispute is not reasonable or necessary.
---

If you Have Read This Far…
Our MIG Monday series discusses the multitude of factors to consider when evaluating a risk position on MIG cases. The Tribunal has ruled on the MIG in 24% of the decisions so far. Each case is nuanced, but with similar factors.
Inform your position & present persuasive arguments. Include an Outcome Analysis Report (OAR) in your case evaluation complete with For/Against cases. Need an OAR?
inHEALTH Keeps you LAT inFORMED With Access To:
1. LAT Compendium Database – a relational database of LAT and Divisional Court Decisions equipped with multiple search options, Smart Filters, and concise case summaries
2. Notifications: – weekly LAT inFORMER delivered to your inbox Wednesdays; Newly Added Decisions on Fridays and Breaking News as and when it happens
 3. Research Support: – inHEALTH's Live Chat Experts for guided searches and technical inquiries.
---
Sign up for a 14 day free trial below to experience the service and see how it can help guide your decision making.