MIG Update – March 6, 2023
---

Recurring Theme of Uncontradicted Medical Evidence
This week, a MIG escape, highlighting a recurring theme of uncontroverted medical evidence, in this instance, concerning a psychological impairment. As well, the Tribunal provides input on the action the insurer ought to have considered beyond the repeated s33 requests if they had questions regarding additional medical records they required to consider the applicant's case.
---

LAT Update – What Difference Did A Year Make?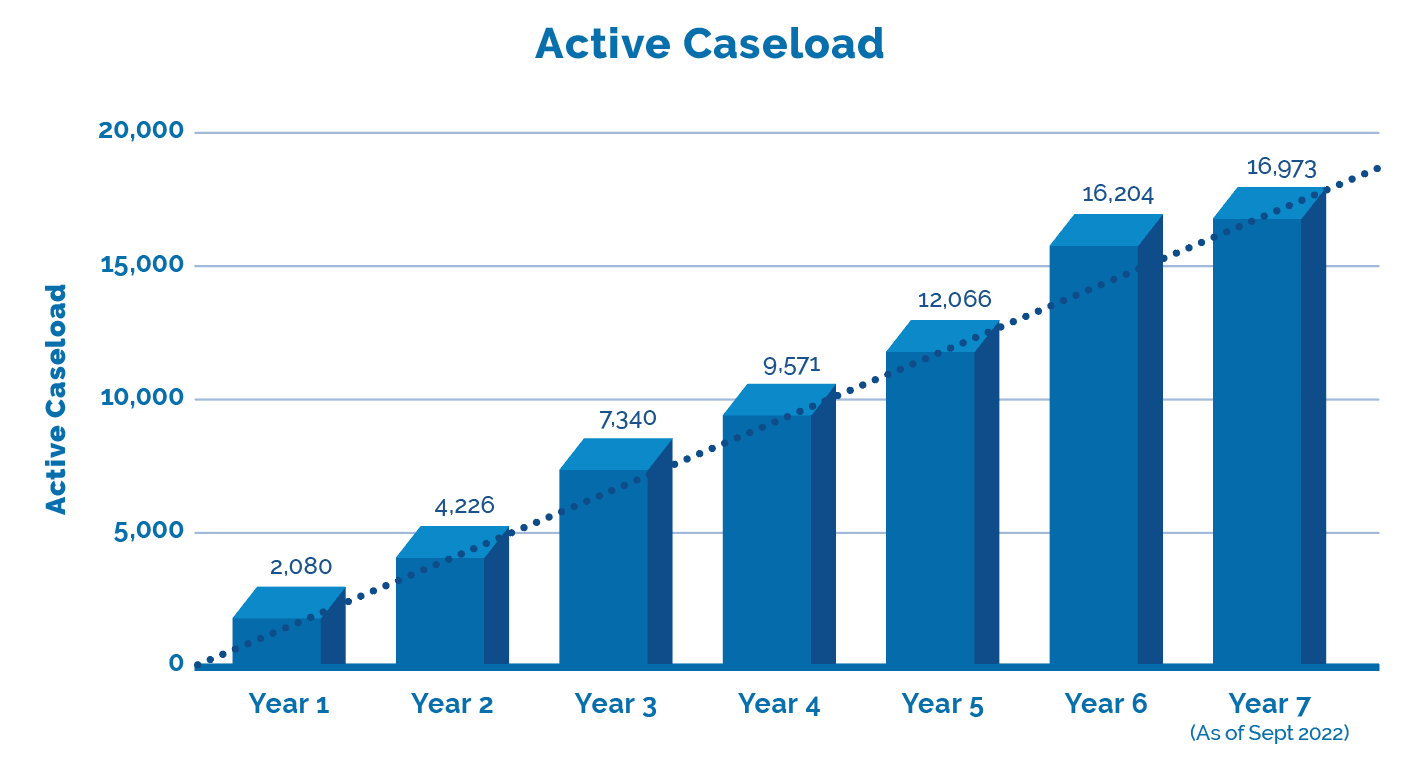 The LAT released Performance Stats up to mid-year 7 which is current through to the end of September 2022. Together with the LAT's last update we can now provide a comparison of year over year, with projections through to the end of year 7 in this annual update. What difference did a year make?
---

Factor: Uncontradicted Psychological Diagnosis
In Liu v. Certas Direct Insurance Company (20-012975), Shu Hua Liu was involved in a motor vehicle accident on June 23, 2019. She claimed that she should not be subject to the MIG due to a psychological impairment. She sought entitlement to chiropractic treatment, psychological assessment and Non-Earner Benefits.
Liu relied on a Psychological Pre-Screening Report by Xiao Lan Yang, registered psychotherapist and Dr. Bhatia dated October 23, 2019 indicating Liu suffers from psychiatric, cognitive, and behavioural difficulties as a result of the accident. This, in addition to a Psychological Assessment Report by Mandy Fang, registered psychotherapist and Dr. Sharleen McDowall, psychologist, dated June 29, 2021 who diagnosed Liu with major depressive disorder with mixed features as well as specific phobia (travel).
Certas submitted there is little evidence of Dr. McDowall's involvement, the report was based on Liu's self-reporting and there were no corroborating medical records.
Certas had also requested by way of s33 the records from Liu's family doctor from June 23, 2017 to date and advanced that Liu failed to comply and as such they are not liable to pay any benefits as a result of Liu's breach. The Tribunal did not agree.
---

---
---

The Tribunal held:
Liu had provided the records that were available and was found to have satisfied the request. The Tribunal went on to say 'If the respondent had questions regarding any additional outstanding medical records required to further assess this matter, it could have conducted an Examination Under Oath pursuant to s. 33(2) to obtain further information. I also note that no s. 44 Insurer's Examinations were conducted for this application'.

The Pre-Screening Report by Dr. Bhatia dated October 23, 2019 did not contain any evidence that objective psychometric testing was conducted as part of this initial assessment.

The diagnosis made by Dr. McDowall was based upon a clinical interview and the administration of psychometric testing. The psychological impairment was significant and compelling enough to require psychological treatment with a recommendation of 14 sessions of cognitive behavioural therapy.

Despite Certas submissions regarding the reliability of Dr. McDowall's report, it remains uncontradicted and Dr. McDowall's report is the sole psychological assessment before the Tribunal. "Although based on the applicant's self-reporting, I have no reason to discount the results of the objective psychometric testing administered. As the sole commentary on the applicant's post-accident psychological condition, I must apportion weight to the diagnoses and findings provided by Ms. Fang and Dr. McDowall."
---

If you Have Read This Far…
Our MIG Monday series discusses the multitude of factors to consider when evaluating a risk position on MIG cases. The Tribunal has ruled on the MIG in 24% of the decisions so far. Each case is nuanced, but with similar factors.
Inform your position & present persuasive arguments. Include an Outcome Analysis Report (OAR) in your case evaluation complete with For/Against cases. Need an OAR?
inHEALTH Keeps you LAT inFORMED With Access To:
1. LAT Compendium Database – a relational database of LAT and Divisional Court Decisions equipped with multiple search options, Smart Filters, and concise case summaries
2. Notifications: – weekly LAT inFORMER delivered to your inbox Wednesdays; Newly Added Decisions on Fridays and Breaking News as and when it happens
 3. Research Support: – inHEALTH's Live Chat Experts for guided searches and technical inquiries.
---
Sign up for a 14 day free trial below to experience the service and see how it can help guide your decision making.