MIG Update – March 13, 2023
---

Deficient Notice Still Renders Treatment Payable Even if Not Incurred
This week, a MIG hold case, with the Tribunal reconciling treatment plans where the insurer's responses were non compliant pursuant to s38 (8) for both response time and medical and any other reasons. Further, whether there remained an opportunity to cure the deficient notice, and thereby not being required to pay the treatment plan in full.
---

LAT Update – What Difference Did A Year Make?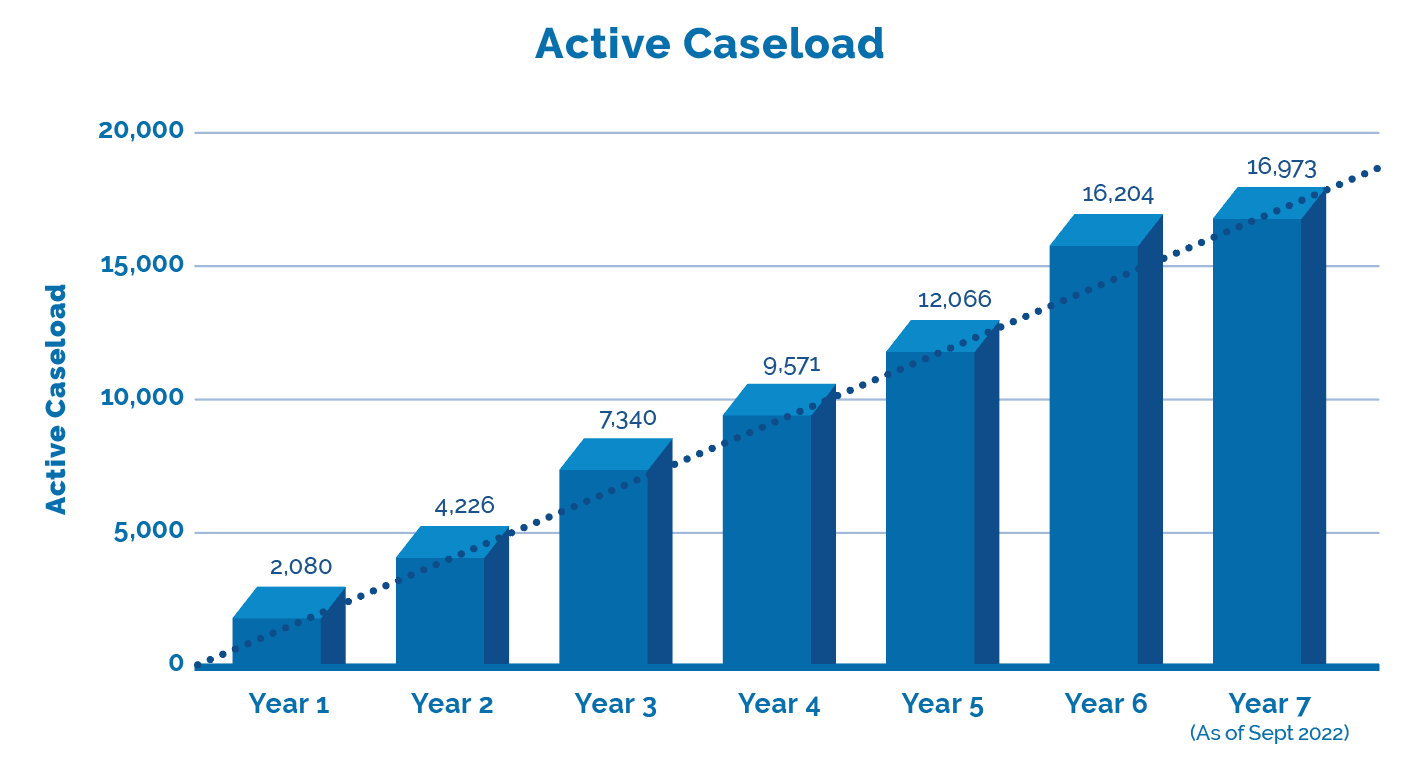 The LAT released Performance Stats up to mid-year 7 which is current through to the end of September 2022. Together with the LAT's last update we can now provide a comparison of year over year, with projections through to the end of year 7 in this annual update. What difference did a year make?
---

Factor: When Deficient Notice Renders Non Incurred Treatment Payable
In Lawson v. Desjardins General Insurance Group (21-001499), Roan Lawson was involved in a motor vehicle accident on August 20, 2019. He sought entitlement to two physiotherapy Treatment Plans that were in excess of the $3500 medical limits that he had exhausted under the MIG limits.
Lawson claimed that he should not be subject to the MIG due to a pre-existing injury, a wedge fracture to his low back from 1998. The Tribunal held that this pre-existing injury did not impact his recovery from his neck and knee injury and held him within the MIG.
On the issue of the entitlement to a January 17, 2020 Treatment Plan in the amount of $3,806.14 DGIG had not sent the notice until April 21, 2021 claiming an administrative error caused the delay. Paying the $450 incurred during the delay, DGIG considered that this ended their obligation.
Lawson contended that even once the notice was provided the required 'medical and any other reason' remained deficient and as such the balance of the $3806.14 plan should be deemed incurred pursuant to s3(8) of the Schedule. DGIG contended their notice was proper as the reason for the denial was not only the MIG but, also a lack of medical evidence leading them to request additional medical information.
---

---
---

The Tribunal found:
DGIG is prohibited from taking the position that the MIG applies to the subject Treatment Plan and that DGIG "must pay for any treatment expenses incurred starting on the 11th business day after it received the treatment plan and ending on the day it gave proper notice".

"The April 21, 2021 correspondence did not cure the non-compliance, as it relied on the MIG to deny the treatment plan".

DGIG notice included a request for the family doctors updated CNR's to consider " whether you have sustained an impairment that is not predominantly a minor injury…" indicating MIG as the reason for the denial.

It was not necessary to 'deem' the balance of the $3806.14 incurred as DGIG did not rectify the deficient notice. Following Aviva Insurance Company of Canada v. Danay Suarez a treatment plan can be payable even if it is not incurred. Specifically the court in Suarez said " (p)ermitting an insurer to issue a compliant denial following a LAT hearing would effectively render s. 38(11) of the Schedule meaningless and the result of the hearing moot."
"This case is distinguishable from Aviva General Insurance Company v. Vesna Catic, where the court held that treatment must be incurred, in cases where a deficient notice was subsequently corrected by a proper notice. In such situations, only those goods and services that are incurred during a shall-pay period by the applicant are payable by an insurer."
"In the matter at hand, as the insurer did not rectify its deficient notice, I find that Divisional Court's reasoning in Suarez is applicable." The January 17, 2020 OCF-18 was payable.
---

If you Have Read This Far…
Our MIG Monday series discusses the multitude of factors to consider when evaluating a risk position on MIG cases. The Tribunal has ruled on the MIG in 24% of the decisions so far. Each case is nuanced, but with similar factors.
Inform your position & present persuasive arguments. Include an Outcome Analysis Report (OAR) in your case evaluation complete with For/Against cases. Need an OAR?
inHEALTH Keeps you LAT inFORMED With Access To:
1. LAT Compendium Database – a relational database of LAT and Divisional Court Decisions equipped with multiple search options, Smart Filters, and concise case summaries
2. Notifications: – weekly LAT inFORMER delivered to your inbox Wednesdays; Newly Added Decisions on Fridays and Breaking News as and when it happens
 3. Research Support: – inHEALTH's Live Chat Experts for guided searches and technical inquiries.
---
Sign up for a 14 day free trial below to experience the service and see how it can help guide your decision making.