MIG Update – June 5, 2023
---

Patellofemoral Syndrome – MIG In or Out?
This week the Tribunal considered a diagnosis of chondromalacia of the patella and chronic pain. As well the Tribunal reviews the notices for both a chiropractic treatment plan and physiatry assessment in response to the notice deficiency claim made by the Applicant. An exercise that is undertaken and vetted on almost every case.
---

LAT Update – What Difference Did A Year Make?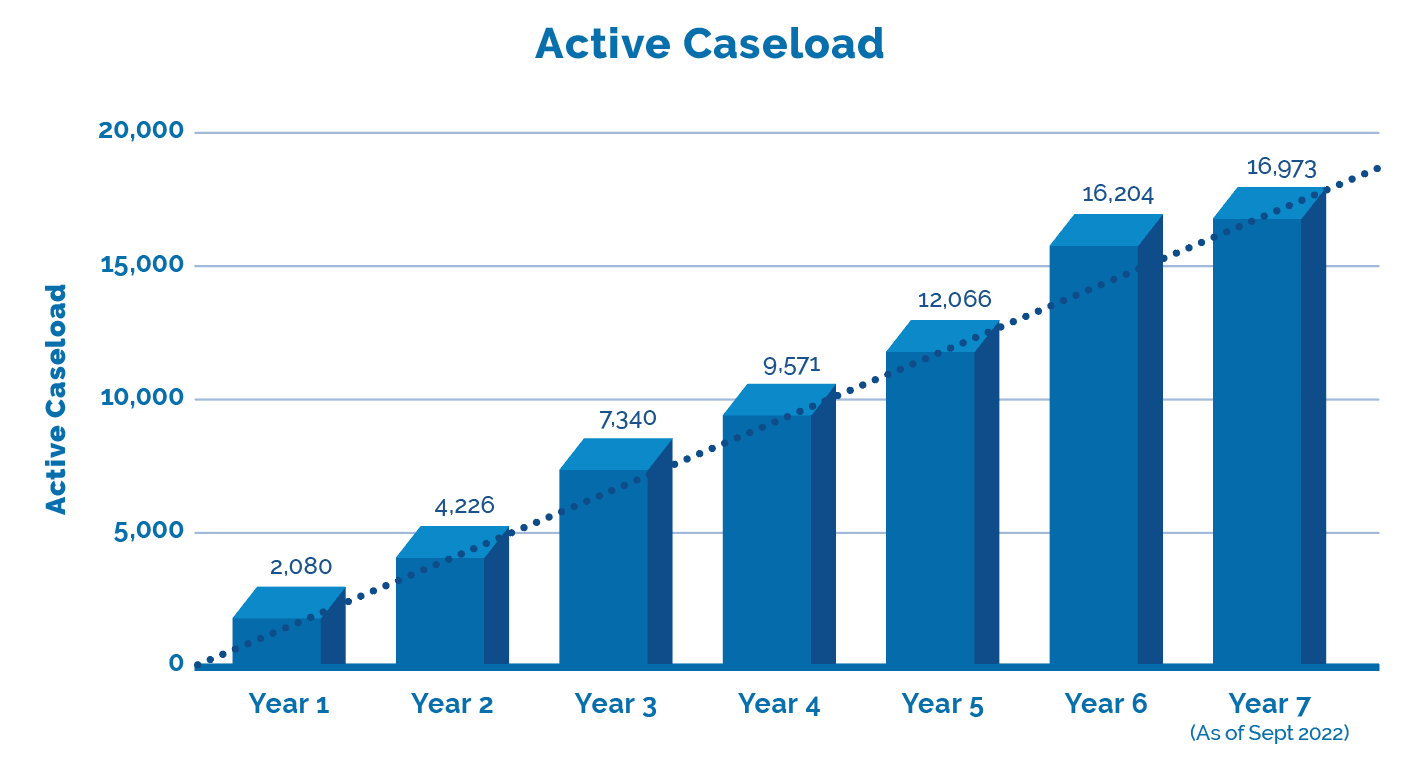 The LAT released Performance Stats up to mid-year 7 which is current through to the end of September 2022. Together with the LAT's last update we can now provide a comparison of year over year, with projections through to the end of year 7 in this annual update. What difference did a year make?
---

In Francis v. Allstate Insurance Company (20-009149), Ali Francis was involved in a motor vehicle accident on October 8, 2018 where he lost control of his vehicle causing it to rollover on its roof. He was able to exit the vehicle on his own. He suffered a laceration to his left foot which required sutures, knee and shoulder pain.
Francis submitted that he suffers from cellulitis (bacterial) infection to his left foot. With regard to the chronic pain he relies on the report of Dr. K. A. Boekestein, physician, dated August 5, 2021 and that his family doctor, Dr. Loewith prescribed additional physio and massage to manage Francis intermittent back pain. He also claimed his anxiety got worse following the accident.
Allstate submitted that Francis failed to meet his onus to demonstrate his injuries did not come under the minor injury definition. Further, the January 15, 2022 report of their assessor, psychologist, Dr. Friesen supported their position.
---
Factor: Patellofemoral Syndrome
In Sarkodie v. Aviva (20-003703), Francis Sarkodie was involved in an automobile accident on November 26, 2018, and sought removal from the MIG on the basis of a tear in his right knee cartilage and chronic pain. Sarkdodie sought chiropractic treatment and a physiatry assessment beyond the MIG limits.
Sarkodie relied on a February 20, 2020 MRI which showed a delaminating cartilage tear and defect along the anterior weightbearing aspect of the medial femoral condyle. On March 26, 2020, Dr. Bharrgava, orthopedic surgeon diagnosed Sarkodie with patella-femoral chondromalaica and made a non-surgical recommendation for physiotherapy and a PF brace.
Sarkodie further relies on the August 17, 2020 report of physiatrist, Dr. Chen, to argue for a removal from the MIG based on a chronic pain disorder.
Aviva submitted that chondromalacia patella has resulted from degeneration of cartilage due to poor alignment of the kneecap and there was no evidence in any of the medical reports that this was a complete tear that would take the Sarkodie out of the MIG. Aviva relied on the Insurer Examination report of Dr. M. Hanna, who diagnosed Sarkodie with patellofemoral syndrome and with respect to his neck, back and shoulder complaints, from a musculoskeletal perspective the injuries were minor in nature and did not require treatment beyond the MIG.
---

---

The Tribunal found:
There was no evidence of a complete tear of the right knee cartilage. Further, that Dr. Hanna opined that there was no objective evidence of more than sprain/strain type of injury to his neck, back, left shoulder, and right knee.

The report of August 2020 by Dr. Yen-Fu Chen, physiatrist diagnosed Sarkodie with myofascial injuries of spine and limb muscles, knee dysfunction at both knees and chronic pain disorder.

'This opinion provided in the August 17, 2020, physiatry assessment, is without any explanation. The diagnosis of chronic pain disorder is undermined, because it is unlike the other diagnoses included in Dr. Chen's report, such as soft tissue injuries, which is followed up with evidence to support the diagnoses of neck pain, back pain, and knee pain."

While Sarkodie may suffer pain, it did not cause functional limitation and he continued to work following the accident.

The disputed Treatment Plans were denied within the 10 business days required under s. 38 of the Schedule and that the reasons for the denial were sufficient.
---

If you Have Read This Far…
Our MIG Monday series discusses the multitude of factors to consider when evaluating a risk position on MIG cases. The Tribunal has ruled on the MIG in 24% of the decisions so far. Each case is nuanced, but with similar factors.
Inform your position & present persuasive arguments. Include an Outcome Analysis Report (OAR) in your case evaluation complete with For/Against cases. Need an OAR?
inHEALTH Keeps you LAT inFORMED With Access To:
1. LAT Compendium Database – a relational database of LAT and Divisional Court Decisions equipped with multiple search options, Smart Filters, and concise case summaries
2. Notifications: – weekly LAT inFORMER delivered to your inbox Wednesdays; Newly Added Decisions on Fridays and Breaking News as and when it happens
 3. Research Support: – inHEALTH's Live Chat Experts for guided searches and technical inquiries.
---
Sign up for a 14 day free trial below to experience the service and see how it can help guide your decision making.