MIG Update – June 26, 2023
---

$1000 Cost Award for Failure to be Considerate of Tribunal Process
This week a MIG hold case, where the Tribunal proceeded with its adjudication in the absence of the applicants' written arguments. While the applicant ultimately did make their submissions they failed to direct the Tribunal as to what basis they sought removal from the MIG. The Tribunal had plenty to say about the applicant's failure to be considerate of the Tribunal's process resulting in an order for the maximum cost award.
---

LAT Update – What Difference Did A Year Make?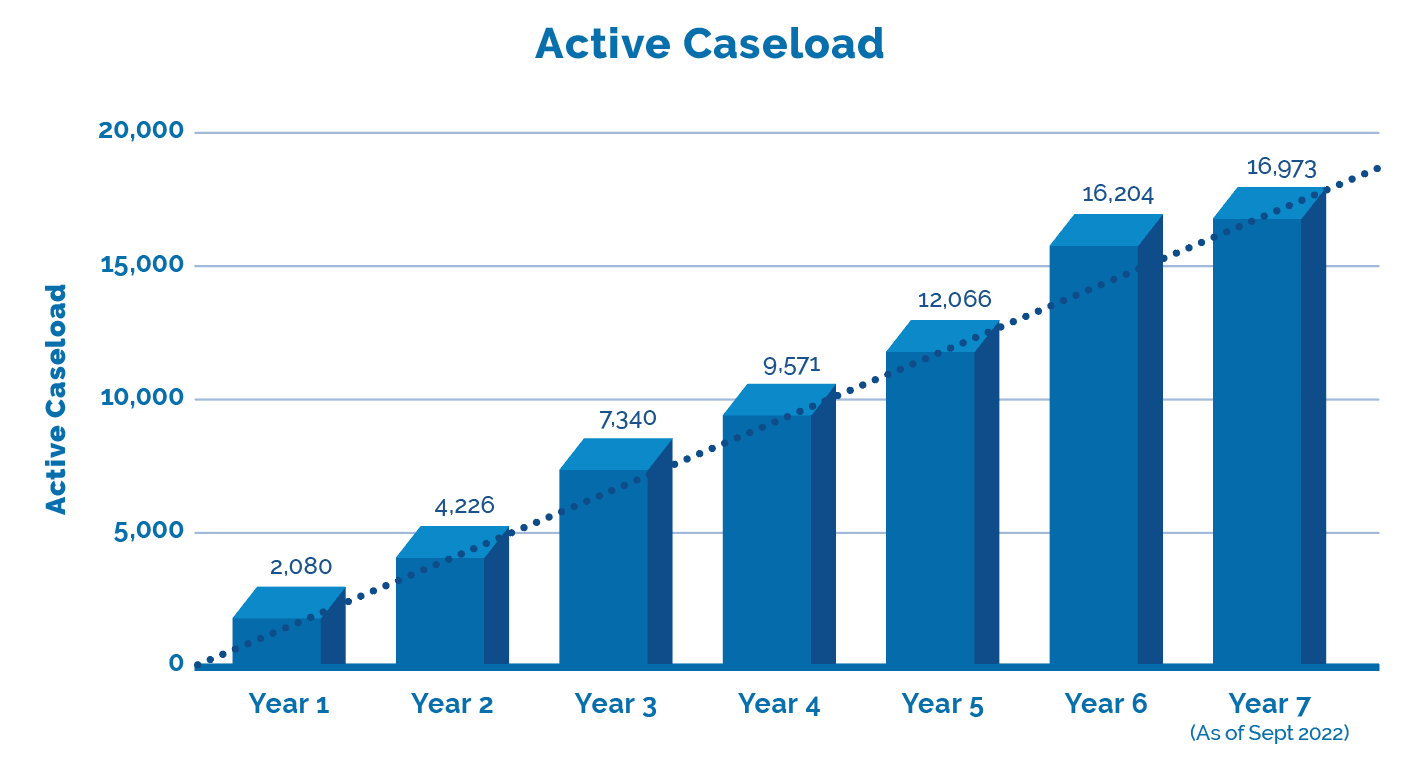 The LAT released Performance Stats up to mid-year 7 which is current through to the end of September 2022. Together with the LAT's last update we can now provide a comparison of year over year, with projections through to the end of year 7 in this annual update. What difference did a year make?
---
Factor: Costs Awardy
In Ahmed v. Economical Mutual Insurance Company (20-015344), Safiq Ahmed was injured in an accident on September 26, 2017, and sought entitlement to chiropractic and psychological services beyond the MIG limit.
Ahmed's final productions were to be exchanged by February 28, 2022 and submissions to the Tribunal by March 28, 2022, however Ahmed failed to make submissions on time. For their part, Economical had complied with the Case Conference Report and Order. On April 19, 2022, three weeks past the deadline, Ahmed filed a motion to extend his submission deadline, which was granted to May 27, 2022.
Ahmed's submissions only enclosed a list of records and did not include any written arguments. Ahmed's submissions included two new documents, Economical argued that due to the late submission of the new documents Ahmed should not be entitled to rely on same and took the position that if these documents are considered, it will compound the prejudice it already faced.
---

---

The Tribunal held:
"I find that the applicant failed to make any argument or analysis guiding me through the evidence on which he relies. The entirety of the applicant's submissions is an enclosed list of records, with no written arguments. Furthermore, it is even unclear on what basis the applicant seeks to be removed from the MIG. This is enough to dismiss the application without reference to the respondent's evidence, though I still considered it as noted below….".

"….As a further aside, it is trite that the Tribunal does not have a duty to sift through evidence in order to make the case for the Applicant; to do so risks the Tribunal inappropriately acting as an advocate for a party instead of a neutral arbiter in a dispute".

The multi-disciplinary evidence in the reports dated January 3, 2018 of Dr. Yuri Marchuk, physiatrist, Dr. Marc Mandel, psychologist, and Dr. Jamsheed Desai, neurologist, submitted by Economical were persuasive in their conclusions that the physical injuries were sprains and strains, there was no evidence of a psychological or neurological injury and there is no basis for removal from the MIG.

An order of costs in the amount of $1000 to be paid by Ahmed as he acted unreasonably and in bad faith.

"I find that throughout the proceeding the applicant's behaviour was not considerate of the Tribunal's process. The applicant did not file a case conference summary, did not meet the original deadline for submissions and did not contact respondent's counsel or the LAT regarding this failure. Further, the applicant brought a motion for extension of that deadline three weeks after the original deadline and eight days after becoming aware of his failure. When the applicant finally did make submissions, there were no written submissions to consider, and two new documents that were never produced to the respondent."
---

If you Have Read This Far…
Our MIG Monday series discusses the multitude of factors to consider when evaluating a risk position on MIG cases. The Tribunal has ruled on the MIG in 24% of the decisions so far. Each case is nuanced, but with similar factors.
Inform your position & present persuasive arguments. Include an Outcome Analysis Report (OAR) in your case evaluation complete with For/Against cases. Need an OAR?
inHEALTH Keeps you LAT inFORMED With Access To:
1. LAT Compendium Database – a relational database of LAT and Divisional Court Decisions equipped with multiple search options, Smart Filters, and concise case summaries
2. Notifications: – weekly LAT inFORMER delivered to your inbox Wednesdays; Newly Added Decisions on Fridays and Breaking News as and when it happens
 3. Research Support: – inHEALTH's Live Chat Experts for guided searches and technical inquiries.
---
Sign up for a 14 day free trial below to experience the service and see how it can help guide your decision making.