MIG Update – July 10, 2023
---

MVA "Necessary Cause' of Persistent Pain
This week's case is a MIG escape on the basis of chronic pain. The central issue being one of causation, with the competing opinions of experts provided 3 years post accident. The Tribunal weighed these opinions against that of the family doctor who was in the best position to differentiate pain caused by the accident and pre-existing conditions as he knew the Applicant for more than 30 years.
---

LAT Update – What Difference Did A Year Make?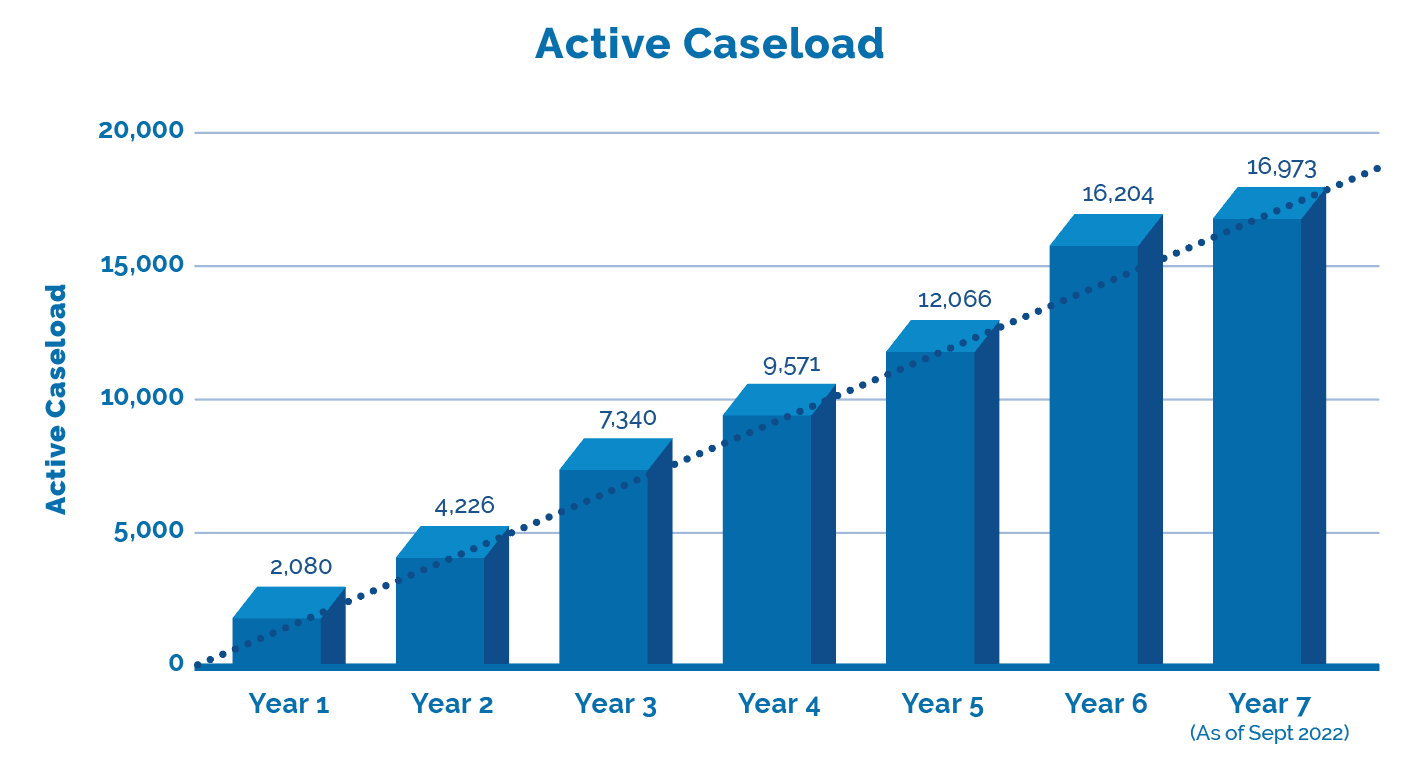 The LAT released Performance Stats up to mid-year 7 which is current through to the end of September 2022. Together with the LAT's last update we can now provide a comparison of year over year, with projections through to the end of year 7 in this annual update. What difference did a year make?
---
Factor: 'Necessary Cause' of Persistent Pain
In Arouh v. The Co-Operators Insurance Company (20-009220), Isaac Arouh was involved in a motor vehicle accident on August 31, 2018. He claimed that he suffers from chronic pain syndrome due to the subject accident and pre-existing medical conditions prevent him from recovering if subjected to the MIG limits. Arouh sought payment for a chronic pain assessment, physical treatment amongst other benefits.
Arouh relied on the records and reports of chronic pain physician, Dr. Gofeld from August 2021, who opined Arouh met the diagnostic criteria for chronic pain syndrome under the AMA Guides. Relying as well on an April 15th, 2022 letter from his family physician, Dr. Sasson who stated current accident-related injuries of insomnia and nightmares, persistent headaches, neck and low back pain, and fatigue impact Arouh's activities of daily living, and that he could not enjoy his life as he did before the accident.
The Co-operators relied on the IE report of physiatrist, Dr. Zabieliauskas, who opined that at most, Arouh injuries were cervical strain and minor lumbar strain all of which would have healed within 6 months of the accident. Further that any continuing impairments were as a result of Arouh's pre-existing medical issues. Further, Dr. Sasson's letter should not be given any consideration as it did not include any medical records after 2018 in support of his opinion. Likewise, Dr. Gofeld's opinion was not supported by medical evidence and was largely based on Arouh's self-report.
---

---

The Tribunal found:
On causation, 'It is plausible that the applicant's pre-existing medical issues contribute to his pain. However, he need only prove that his accident-related injuries are a necessary cause of his impairments, and not that they are the sole cause: Sabadash v State Farm et al., I do not accept Dr. Zabieliauskas's opinion that the applicant's pain is solely the product of pre-existing issues for three reasons:".

Dr. Zabieliauskas concluded Arouh's soft tissue would have healed within 6 months which contradicts the AMA Guides 32 (pain that persists beyond the expected healing times); Disability period indicated on OCF 3 was 9-12 (only a prediction) and did not identify any pre-existing medical issues that would explain Arouh's neck pain or headaches.

Dr. Sasson had been Arouh's doctor for more than 30 years, and was in the best position to differentiate between pain caused by the accident and pain from pre-existing medical conditions."While Dr. Sasson's clinical notes and records might have provided additional support for his diagnoses, the letter carries independent weight."

Arouh reported the same symptoms to Dr. Gofeld and Dr. Zabieliauskas more than three years after the accident.

The evidence showed that Arouh met 4 out of the 6 chronic pain criteria set out in the AMA Guides.
---

If you Have Read This Far…
Our MIG Monday series discusses the multitude of factors to consider when evaluating a risk position on MIG cases. The Tribunal has ruled on the MIG in 24% of the decisions so far. Each case is nuanced, but with similar factors.
Inform your position & present persuasive arguments. Include an Outcome Analysis Report (OAR) in your case evaluation complete with For/Against cases. Need an OAR?
inHEALTH Keeps you LAT inFORMED With Access To:
1. LAT Compendium Database – a relational database of LAT and Divisional Court Decisions equipped with multiple search options, Smart Filters, and concise case summaries
2. Notifications: – weekly LAT inFORMER delivered to your inbox Wednesdays; Newly Added Decisions on Fridays and Breaking News as and when it happens
 3. Research Support: – inHEALTH's Live Chat Experts for guided searches and technical inquiries.
---
Sign up for a 14 day free trial below to experience the service and see how it can help guide your decision making.