MIG Update – February 13, 2023
---

Uncontroverted Psychological Diagnosis Wins and Loses
This week, an Applicant's evidence of a psychological impairment was not sufficiently persuasive for IRB entitlement but, without competing psychological evidence, was sufficient for a MIG escape. Read on to learn why self-reporting was not acceptable for the IRB test but acceptable for the Minor Injury test.
---

LAT Update – What Difference Did A Year Make?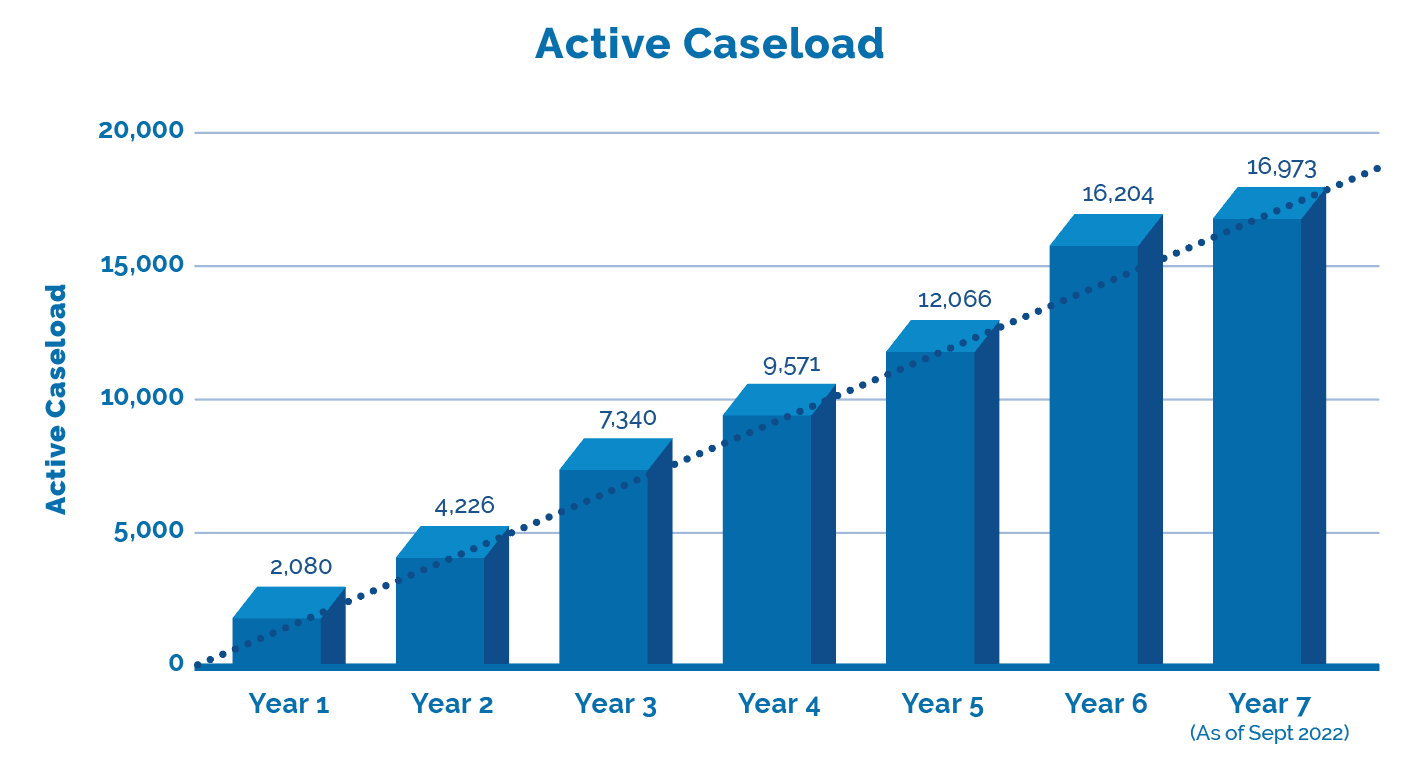 The LAT released Performance Stats up to mid-year 7 which is current through to the end of September 2022. Together with the LAT's last update we can now provide a comparison of year over year, with projections through to the end of year 7 in this annual update. What difference did a year make?
---

Factor: No Competing Psychological Opinion
In Chen v. The Co-operators (20-012408), Xue Yun Chen was involved in a motor vehicle accident on April 21, 2019. She claimed that she sustained a psychological impairment and chronic pain and should not be subject to the MIG. Chen also sought entitlement to IRB's.
Chen relied on various treatment forms and a disability certificate submitted by her chiropractor Dr. Gorge Palantzas and Ahmad Afifi, physiotherapist. She further relies on the report of Dr. Mehrdad Pojhan, psychologist dated March 13, 2021 and a treatment plan from Dr. Maneet Bhatial dated August 9, 2019. Both diagnosed Chen with adjustment disorders, symptoms of anxiety and depression, sleep disturbances, irritability and anger, and nightmares as a result of the accident.
The Co-operators submits that Chen has not provided sufficient medical evidence to prove her claim for IRBs, nor to satisfy her burden of demonstrating that she sustained anything more than a minor injury. Specifically, the psychological diagnoses advanced by Chen's experts were largely based on Chen's self-report.
With respect to the IRB Co-operators relied on the IE report and conclusion by Dr. Alphonse Marchie, physiatrist, dated February 27, 2020 that the Tribunal accepted on the issue of IRB entitlement. Further, that the conclusions by Dr. Bhatia and Dr. Pojhan are "unpersuasive without any comparison to medical records, or any direct connection between the diagnoses and the IRB test'.
---

---
---

This was not the case with respect to Dr. Bhatia's and Dr. Pojhan's psychological diagnosis with respect to the Minor Injury. The Tribunal found:
The reports of Dr. Bhatia and Dr. Pojhan had minimal value with respect to the IRB test and their opinions in this regard were based on Chen's self-report and not corroborated by any other medical evidence other than the forms submitted by her treating practitioners.

"Dr. Pojhan also supervised a battery of psychological testing. The results of the RDS Inventory, for example, resulted in Dr. Pojhan diagnosing the applicant with severe clinical symptoms of depression. Dr. Pojhan mitigates this somewhat with the open-ended statement that the applicant's "responses to clinical inquiries and presentation are somewhat incongruous with the test results." Regardless, his final conclusion is that the applicant's "presentation is consistent with a diagnosis of adjustment disorder with mixed anxiety and depressed mood according to the DSM V."

Co-operators mostly relied entirely on Dr. Marchie and no psychological IE was conducted.

Little weight was given to Dr. Marchie conclusions with regard to the psychological symptoms and impairments reported by Chen – as this was not his area of expertise.

"The psychological symptoms alone are enough to find that the applicant sustained an injury that is not a minor injury."
---

If you Have Read This Far…
Our MIG Monday series discusses the multitude of factors to consider when evaluating a risk position on MIG cases. The Tribunal has ruled on the MIG in 24% of the decisions so far. Each case is nuanced, but with similar factors.
Inform your position & present persuasive arguments. Include an Outcome Analysis Report (OAR) in your case evaluation complete with For/Against cases. Need an OAR?
inHEALTH Keeps you LAT inFORMED With Access To:
1. LAT Compendium Database – a relational database of LAT and Divisional Court Decisions equipped with multiple search options, Smart Filters, and concise case summaries
2. Notifications: – weekly LAT inFORMER delivered to your inbox Wednesdays; Newly Added Decisions on Fridays and Breaking News as and when it happens
 3. Research Support: – inHEALTH's Live Chat Experts for guided searches and technical inquiries.
---
Sign up for a 14 day free trial below to experience the service and see how it can help guide your decision making.