MIG Update – April 24, 2023
---

Chiropractor's Records Establish Material Pre-Existing Condition for MIG Escape
In this weeks MIG escape, the Tribunal considers a letter by the applicants treating chiropractor who opined that the subsequent back injury as a result of the subject accident accident is superimposed on an ongoing, pre-existing chronic/recurrent back pain, therefore treatment will be required in excess of the $3500.00 of the MIG.
An observation of late, that the Tribunal is enforcing the written submission page limits as set out by the parties at the case conference. In this case, the applicant objected to the respondent not respecting the 10 page limit. The Respondent submissions were 11 pages. The Tribunal held "As these limits were issued on consent and are reasonable and proportionate to the issues in dispute (MIG, two OCF-18s for physiotherapy treatment and interest), I will not be considering page 11 of the respondent's submissions when making my decision."
---

LAT Update – What Difference Did A Year Make?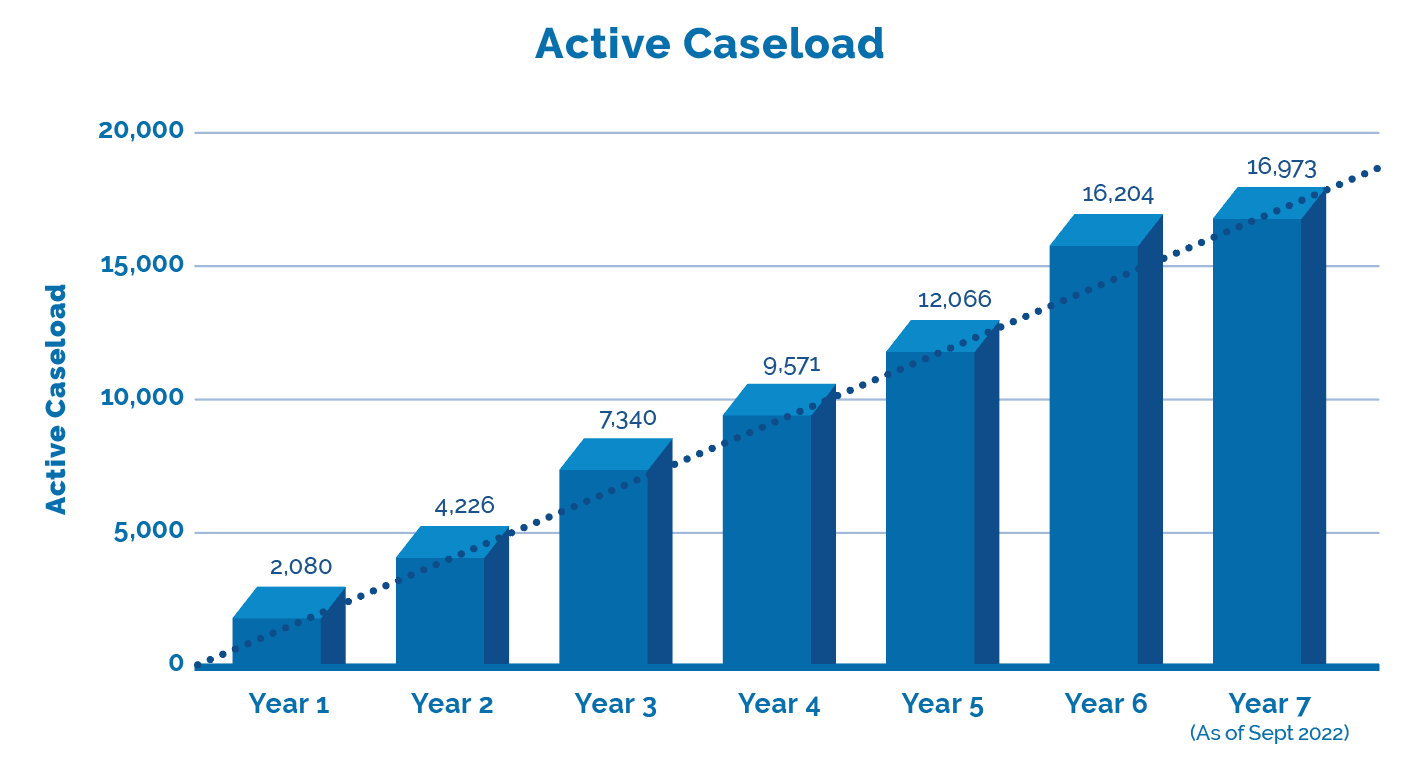 The LAT released Performance Stats up to mid-year 7 which is current through to the end of September 2022. Together with the LAT's last update we can now provide a comparison of year over year, with projections through to the end of year 7 in this annual update. What difference did a year make?
---

In Bonilla-Lopez v. BelairDirect (20-013020), Aurelio Bonilla-Lopez injured in an accident on December 11, 2018 sought entitlement to two physiotherapy Treatment plans May 2018 and June 2020 respectively. Bonilla-Lopez submitted she should be removed from the MIG as a result of pre-existing injury to her back that had been ongoing since a prior motor vehicle accident in 2012.
Bonilla-Lopez relied on the report of her treating practitioner Dr. Kobrossi who had documented that Bonilla-Lopez had been attending treatment with him for back issues since a prior accident in 2012 and that she was suffering from 'low back pain, plus left sciatic and cervical pain prior to the accident.
Belair relied on the IE of Dr. Mohamed Khaled, a family physician who saw Bonilla-Lopez December 17, 2021 in keeping to the MIG position.
---

---
---

The Tribunal found:
The records of Dr. Kobrossi showed Bonilla-Lopez was actively receiving treatment for a pre-existing condition at the time of the subject accident having attended over 40 times between 2015 and the date of the accident. Further with a frequency of 2-3 visits a month between August and December of 2018.

The report of Dr. Kobrossi dated February 24, 2022, states "It is my professional opinion as a health practitioner providing chiropractic and rehabilitation treatment to patients at my clinic for over 45 years, that in a situation such as this where a subsequent back injury as a result of a motor vehicle accident is superimposed on an ongoing, pre-existing chronic/recurrent back pain, treatment will be required in excess of the $3500.00 of the MIG. The pre-existing condition makes the aggravating back injury more complicated to treat and will take longer to recover."

Dr. Kobrossi would be in the best position to see the contrast between the pre and post accident condition and how the maximal medical recovery would be impacted.

The report of Dr Khaled's report was mostly silent with respect to the pre-existing condition and that Dr. Khaled had not been provided with any documentation from Dr. Kobrossi. This evidence was material to forming an opinion.

The treatment plan in May 2019 was found reasonable and necessary as Bonilla-Lopez's family doctor prescribed physiotherapy during a visit in February 2019. However, there was no medical support for the treatment plan in June 2020.
---

If you Have Read This Far…
Our MIG Monday series discusses the multitude of factors to consider when evaluating a risk position on MIG cases. The Tribunal has ruled on the MIG in 24% of the decisions so far. Each case is nuanced, but with similar factors.
Inform your position & present persuasive arguments. Include an Outcome Analysis Report (OAR) in your case evaluation complete with For/Against cases. Need an OAR?
inHEALTH Keeps you LAT inFORMED With Access To:
1. LAT Compendium Database – a relational database of LAT and Divisional Court Decisions equipped with multiple search options, Smart Filters, and concise case summaries
2. Notifications: – weekly LAT inFORMER delivered to your inbox Wednesdays; Newly Added Decisions on Fridays and Breaking News as and when it happens
 3. Research Support: – inHEALTH's Live Chat Experts for guided searches and technical inquiries.
---
Sign up for a 14 day free trial below to experience the service and see how it can help guide your decision making.