MIG Update – April 17, 2023
---

"Risky Business" MIG Determination 20 Months after 5 Year Limitation
This week, a MIG escape on the basis of chronic pain and psychological impairments where the Tribunal determined entitlement 20 months beyond the 5 year limitation period for non-CAT medical benefits. The matter reached a case conference in July of 2021 with a decision released March 2023
The Applicant had incurred (within the limitation period) not only the chronic pain and psychological assessment, but also paid for psychological treatment out of pocket.
---

LAT Update – What Difference Did A Year Make?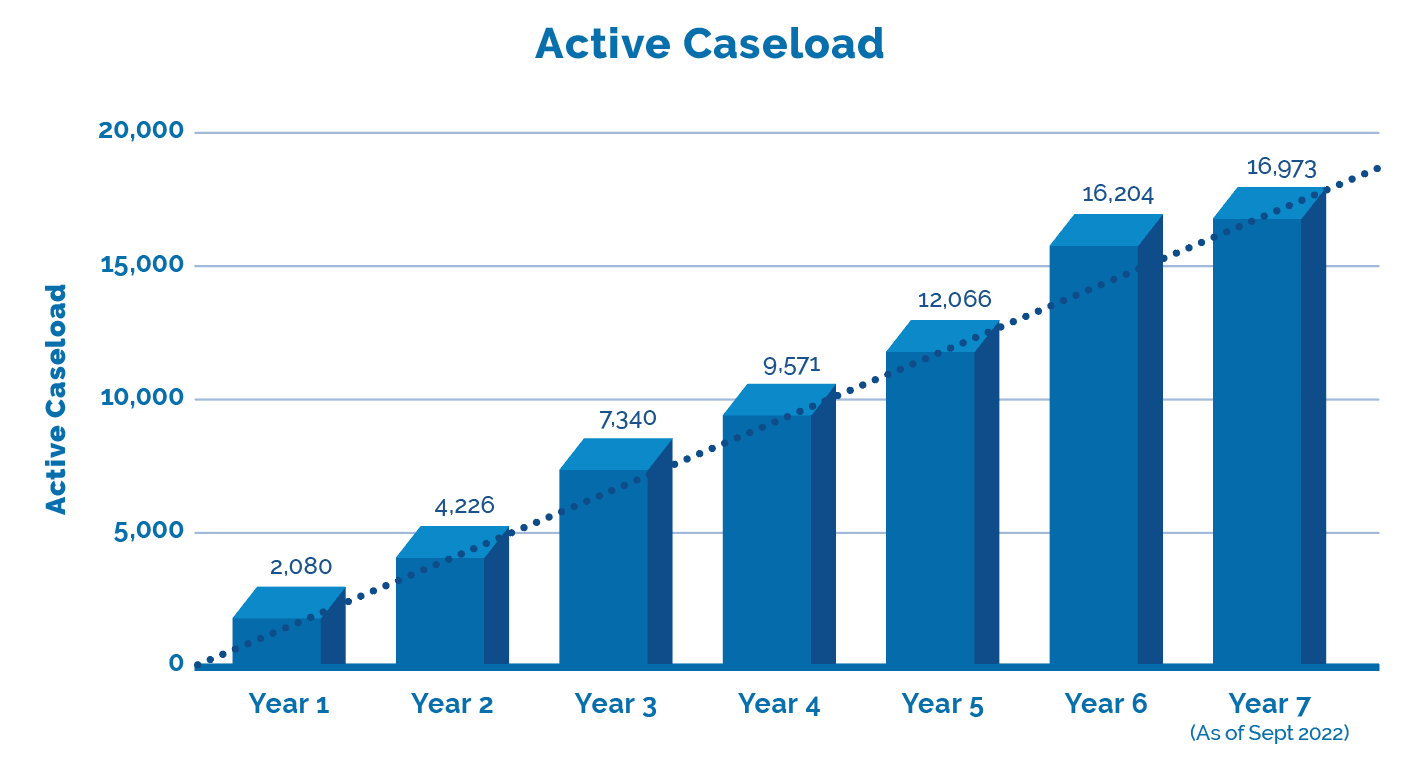 The LAT released Performance Stats up to mid-year 7 which is current through to the end of September 2022. Together with the LAT's last update we can now provide a comparison of year over year, with projections through to the end of year 7 in this annual update. What difference did a year make?
---

Factor: After the Fact Adjudication
In Walters v. Aviva General Insurance (20-013335), Sherene Walters was injured in an accident on July 21, 2016 and sought removal from the MIG on the basis of chronic pain and psychological impairments. Walters also sought to add a special award on the basis that Aviva had closed their AB file from November 6, 2018 to January 17, 2020 claiming due to inactivity.
Walters after having been denied her requests for a chronic pain assessment dated and submitted in November 2019; psychological assessment in July 2020 and ensuing treatment recommendations in September 2020 proceeded to incur the expense of the assessments and some psychological treatment.
Aviva had denied the chronic pain assessment on the basis that Walters did not meet the test for chronic pain syndrome set out in the sixth edition of the AMA Guides. With respect to the psychological assessment and treatment, Aviva relied on the IE report of Dr. Day in April 2021 that did not identify any current psychological issues or concerns, did not report any symptoms of a psychological disorder, with Walters further having "clearly and unambiguously stated that she does not believe that she requires psychological intervention."
---

---
---

The Tribunal found:
The records of the family doctor reflected frequent visits regarding shoulder and lower back pain for years following the accident.

The family doctor ordered diagnostic imaging of her lumbar spine and sacroiliac joints on November 29, 2017, and referred her to a rheumatologist on December 6, 2017 to assess whether and how autoimmune issues were contributing to her pain. Further MRIs of her lumbar spine and sacroiliac joints were conducted on February 25 and 26, 2018.

Walters reported experiencing pain to Dr. Getahun on June 12, 2020, to Dr. L. Steiner (a psychologist whom she retained to conduct an assessment) on August 27, 2020, and to Dr. R. Day (a psychologist retained by the respondent to conduct an independent assessment) on March 9, 2021.

The impact of Walters' pain on her ability to work constitutes functional impairment. Having returned to work as meat cutter in a factory to modified duties 3 weeks after the accident, she nonetheless continued to struggle with pain and ultimately resigned in February 2018.

Walters did suffer with chronic pain causing functional impairment that qualifies as a non-minor injury.

Walters continued to suffer mental health issues after the accident that warranted investigation. Preferring the diagnosis of adjustment disorder with mixed anxiety and depressed mood rendered by Dr. Steiner over that of Dr. Day wherein he concluded no psychological injuries as a result of the accident.

Dr. Day noted that Walter's score on the Personality Assessment Inventory provided "some indication that she may be reluctant to acknowledge difficulties and problems."

Dr. Day did not administer any tests for depression.

With respect to the Award despite the jurisdiction to do so declined adding it as an issue as Walters did not provide notice or particulars and lack thereof would be prejudicial to Aviva.
---

If you Have Read This Far…
Our MIG Monday series discusses the multitude of factors to consider when evaluating a risk position on MIG cases. The Tribunal has ruled on the MIG in 24% of the decisions so far. Each case is nuanced, but with similar factors.
Inform your position & present persuasive arguments. Include an Outcome Analysis Report (OAR) in your case evaluation complete with For/Against cases. Need an OAR?
inHEALTH Keeps you LAT inFORMED With Access To:
1. LAT Compendium Database – a relational database of LAT and Divisional Court Decisions equipped with multiple search options, Smart Filters, and concise case summaries
2. Notifications: – weekly LAT inFORMER delivered to your inbox Wednesdays; Newly Added Decisions on Fridays and Breaking News as and when it happens
 3. Research Support: – inHEALTH's Live Chat Experts for guided searches and technical inquiries.
---
Sign up for a 14 day free trial below to experience the service and see how it can help guide your decision making.