inHEALTH's Live Chat Support

Finding the right cases doesn't have to be a challenge. Let inHEALTH's Live Chat experts help you find what you need.
Reach out to us on Live Chat or email us if you are trying to:
Find a similar fact case situation

Locate a decision you have previously read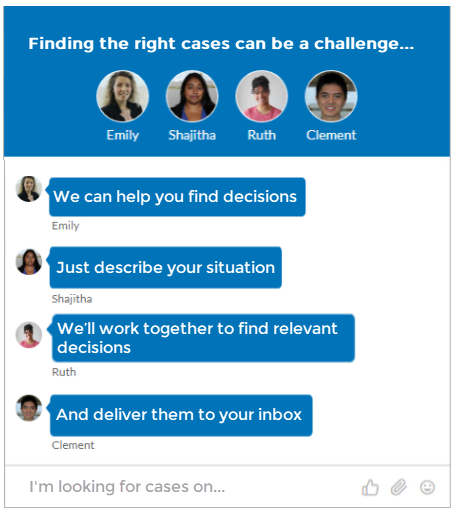 Reach out Monday to Friday between 8:30 AM – 5:00 PM, or send us a message in the offline hours and we'll deliver a response to your inbox.
About inHEALTH
inHEALTH is a boutique injury claim adjusting firm specializing in accident benefits and bodily injury claims. Subscribe to inHEALTH's LAT Compendium Service – an interactive proprietary online research database tailored to decisions released by the Licence Appeal Tribunal (LAT) & Divisional Court.
Already a subscriber? Ask our Live Chat Experts for a more in depth analysis!
Not yet a subscriber? Purchase a subscription or sign up for a 30-day Free Trial for access to this statistical analysis and more.