Will Files Closed Ever Outpace the Rate of Applications at the LAT?
The LAT has released their fiscal year end stats giving us a fulsome view of the LAT's performance over the past 4 years of adjudicating AB disputes. In comparing 2019/2020 year over year production, the LAT continues to exhibit across the board productivity gains. However, as we have consistently reported, the gains are not enough to stem the tide of an ever-increasing active caseload.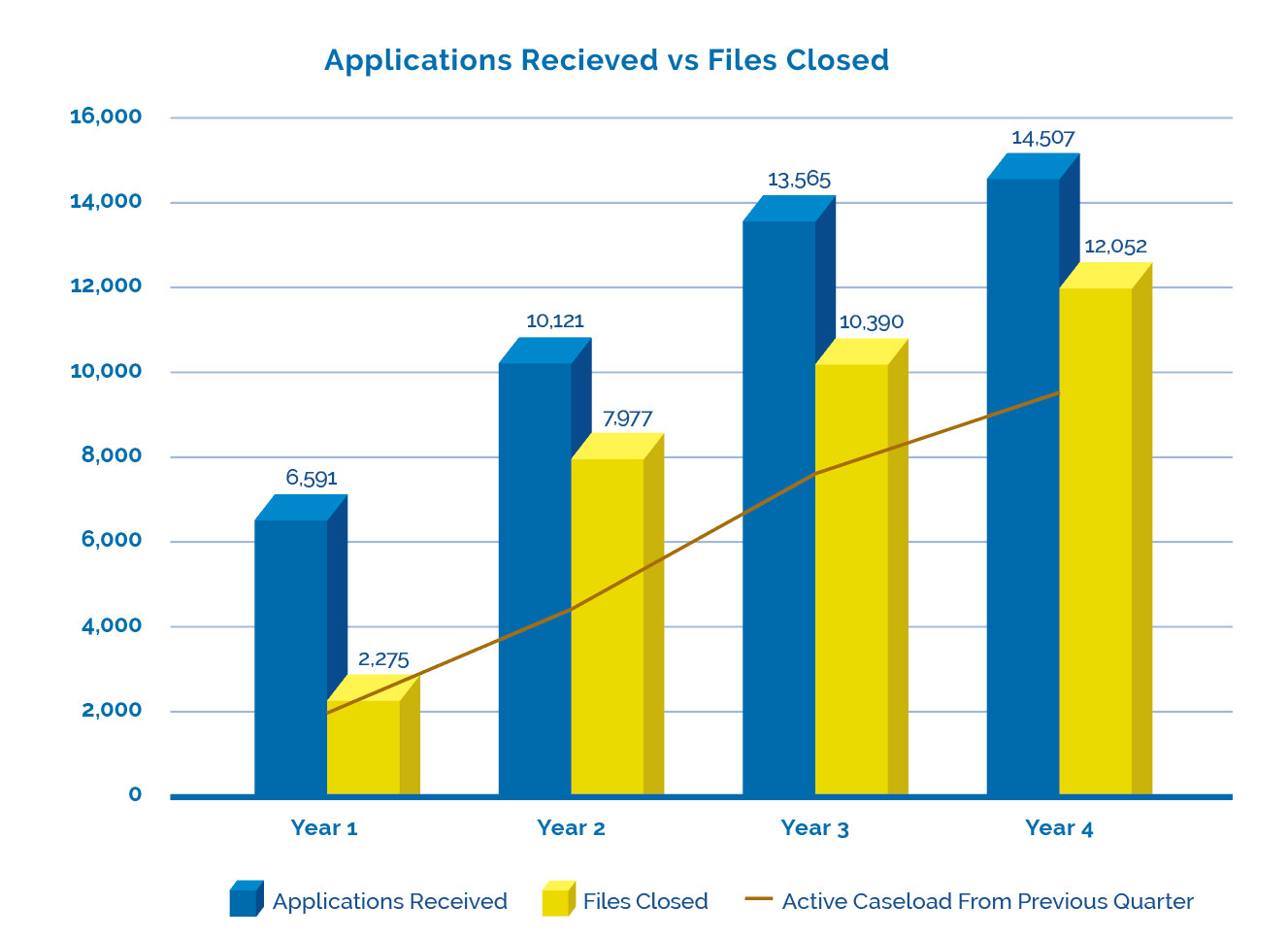 Whopping 126.5%
From 2019 to 2020, the caseload grew by 30%. To further illustrate this trend, the year over year 2018/2020 increase is a whopping 126.5%!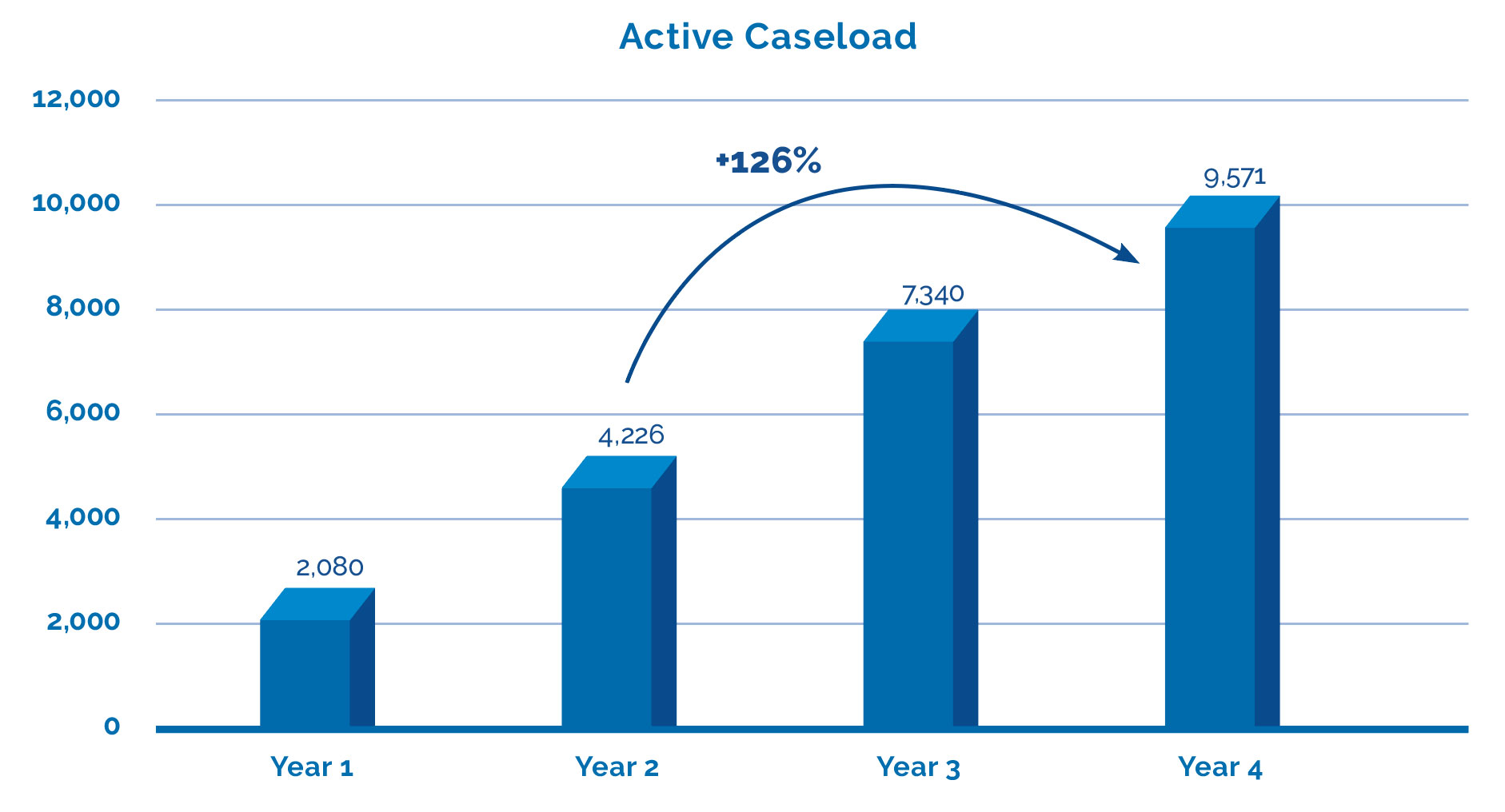 Facing Complexities/In-Person Hearings Increased by 94%
In comparing 2019/2020 there is no doubt the LAT has made a concerted effort to improve file closure rates by 16% including a 10% increase in hearings held.
While there has been an increase in hearings, the dramatic increase of 94% in in-person hearings, with a corresponding 34% decrease in written hearings clearly reflects the complexities of cases now before the LAT.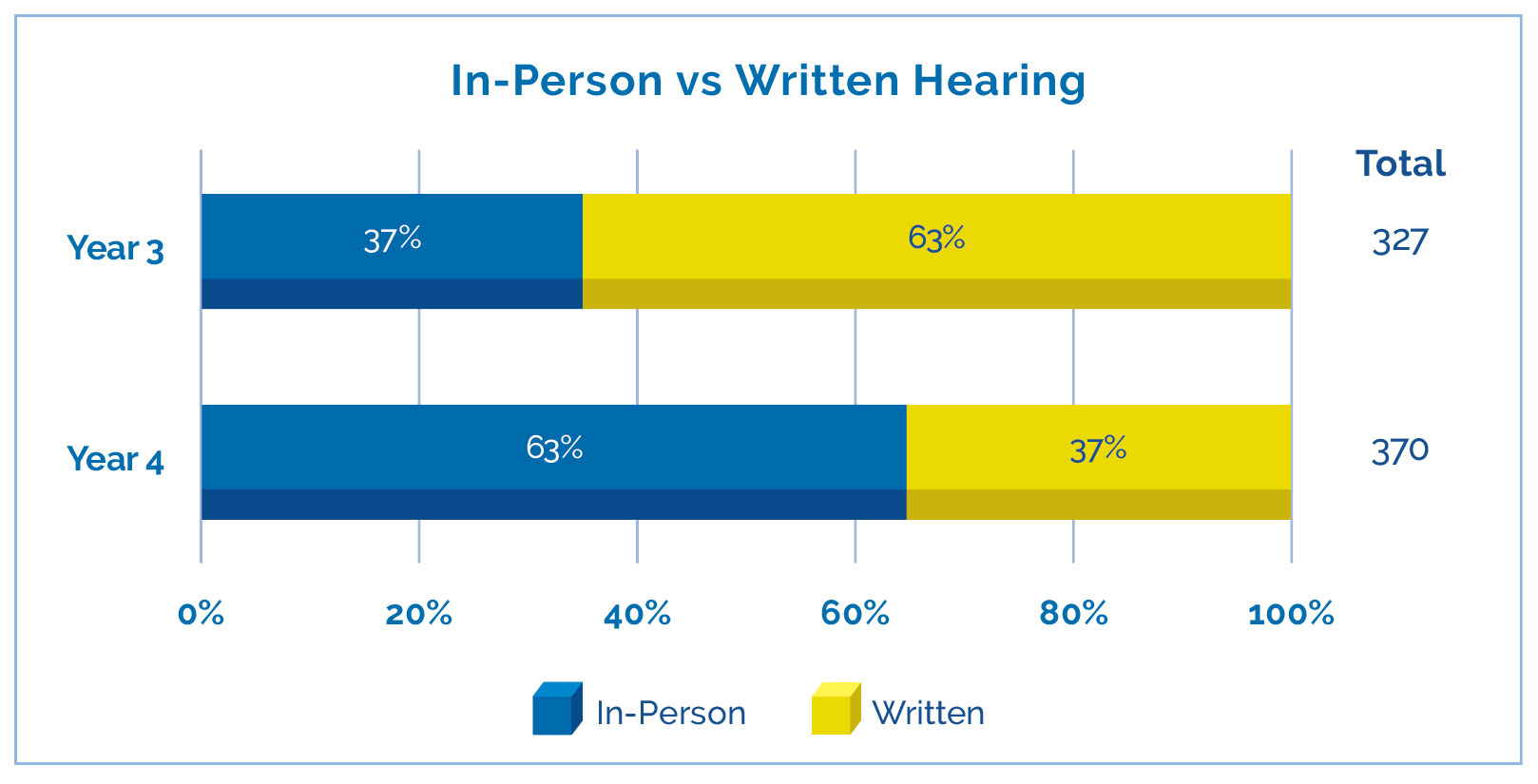 Process More or Intake Less?
The impact in terms of disposition, comparing closures to intake, at the end of year 2 the LAT stood at 78%. Year 3 saw this decrease to 77%. At the end of year 4, this increased significantly to 83%.

While this bodes well, the question remains as to whether the Tribunal will ever be in a position whereby closures outpace intake? Given the trends involving increased intake year over year, this seems an unattainable goal.
How Do You Tackle the Intake?
The proposition of taking in less applications demonstratively will have an impact on caseload, even with a modest decrease of new applications while maintaining the same level of closures. To illustrate, if there is a 10% reduction in applications, the disposition rate increases by just under 10%. A 5% reduction results in an almost equal 5% increase in disposition.

Most tellingly though however, is the potential impact of a 15% reduction. This would result in a disposition extremely close to the elusive goal of 100% disposition. Factor in the trend of increased closure activity evidenced year over year, and it becomes clear that there is indeed an answer to this dilemma. The LAT would then be in a position whereby caseload year over year steadily decreases, allowing for desperately needed efficiency gains.
The Answer Lies Within
The solution to this obvious dilemma does not exist within the LAT, at least not on its own. Now four years in, there is a clear body of LAT jurisprudence that one can access in order to determine the likely result going forward, obviating the need to process the dispute through the LAT itself.
This clearly defined subset of dispute cases (e.g. MIG) would admit of resolution through another solution, well within the purview of the parties themselves.
---
You can reach me at may@inhealth.ca or by phone at 416-364-6688 x2201
Visit us: http://inhealth.ca/compendium