Justice Delayed…
In the first 6 months of 2019 alone, the total number of reconsiderations has increased by 65% with the LAT releasing 65 decisions. The story has been unfolding on whether the LAT was in a position to deliver on their stated mandate, with this spike in reconsiderations adding to the dilemma.
Given this spike, we take a closer look at what impact this may be having on the overall efficiency and effectiveness of the LAT.

Historically, a party seeking reconsideration has been successful in 36% of the matters brought forward. With 1 of every 3 reconsiderations being successful, does this result speak to a lack of adjudicative independence, the quality of the decisions, or perhaps both?

Overall, of the 166 reconsiderations 61% have been on substantive matters with the remaining 39% on interlocutory matters not finally disposed of. In the first 2 years (April 2016 to March 2018) of the LAT, there were a total of 61 reconsiderations, 64% on substantive matters, and 36% on interlocutory matters. From April 2018 to July 2019, we have already seen 105 reconsiderations, 59% substantive and 41% interlocutory. This begs the question as to how many reconsiderations are still pending hearing given this significant increase?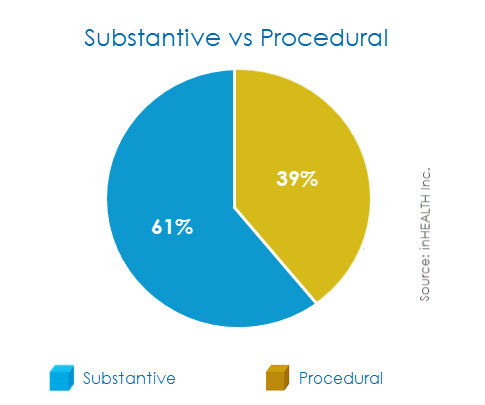 31% Compromised
Deferring reconsideration on interlocutory matters was intended to and likely will serve to stem the tide to some degree. The parties have been successful in 31% of interlocutory matters, although as of February 2019, such matters no longer qualify for reconsideration. This suggests that the 'Ability to Remedy Serious Breaches of Procedural Fairness Forever Compromised' ought to be of concern for all stakeholders.
This is to be understood in the context of the LAT confirming that reconsideration "affords the Tribunal the ability to remedy serious breaches of procedural fairness or errors that materially affect decisions…In respect of interlocutory decisions or orders, it gives the Tribunal the necessary tools to get a proceeding back on track for a just and timely resolution."²
The larger story however remains – the success rates parties continue to experience on substantive matters.
39% Success
A total of 101 reconsiderations on substantive matters were published by the LAT as of July 29, 2019, with 61% upheld. Accordingly, parties seeking reconsideration were in fact successful in 39% of the cases.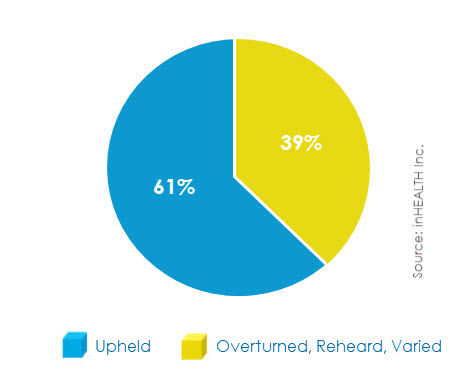 Success by Initiating Party
The insurer initiated 53 reconsiderations on substantive matters, with a success rate of 51%, while the insured initiated the remaining 48, with a success rate of 25%.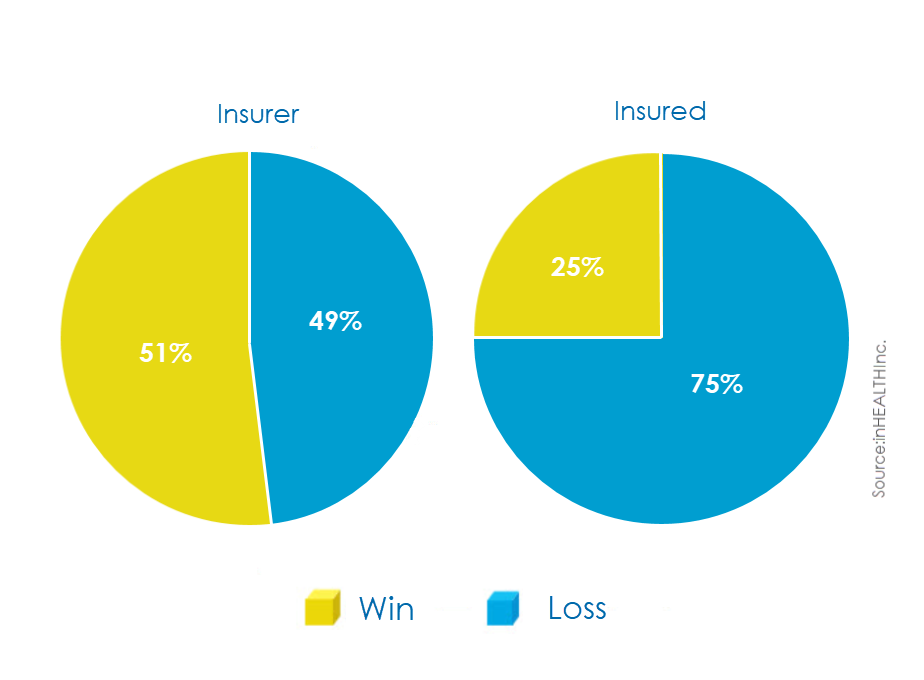 Given the success rate to-date, the parties will likely remain very much inclined to pursue reconsideration on substantive matters, especially so in the case of insurers.
Justice Delayed is Justice Denied
The Court of Appeal recently weighed in on the 'Shuttleworth Saga'³, reconfirming there to be a reasonable apprehension of a lack of independence in relation to the adjudicators' decision making. With this strong precedent set, there may well be a considerable number of decisions sent back for rehearing.
When you take the qualitative factors together with the question of adjudicative independence, the process around reconsideration serves as yet another complex driver hindering the LAT in fulfilling the ultimate mandate of expedient access to justice.
---
¹ See LAT inFORMER – Volume. 3 Issue. 4 – February 25, 2019
² 16-002782/AABS v. Aviva Canada Insurance, 2018 CanLII 39370 (ON LAT)
³ See LAT inFORMER – Breaking News Update – June 21, 2019
---
About inHEALTH's LAT Compendium Service
inHEALTH's LAT Compendium Service is about making important information more accessible. Subscribe now to continue to be inFORMED.
You can reach me at may@inhealth.ca or by phone at 416-364-6688 x2201
Visit us: http://inhealth.ca/compendium