MIG Update – September 13, 2021
---

"Gesturing Towards" Medical Documents Does Not Suffice for Submissions

In the two cases reviewed this week, the Tribunal calls out the distinction between submissions and evidence. Both cases are MIG holds that presented a volume of medicals but no reference to the specific records was made by the Applicant to support their position. Is the difference a fine line?
Instantly determine the possible outcomes of your case with an Outcome Analysis Report (OAR) – Request an OAR through live chat!
---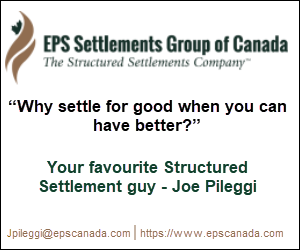 ---

Factor: Submissions Versus Evidence
In McCurdy v Allstate (20-000935), a November 2017 loss, McCurdy relied on his medical records to seek removal from the MIG.
'MIG hold' – The Tribunal's findings:
McCurdy's submissions "gesture towards his medical documents" but do not make specific references to support his assertions that he suffers "from physical and psychological injuries" that warrant removal from the MIG or how his life has "changed to a great degree" following the accident

No medical records were provided after March, 2018 and the Respondent's s.33 requests have gone unfulfilled

McCurdy claimed he suffered from pain but did not offer submissions on any functional impairments

McCurdy's submissions also state that he suffered a psychological impairment but did not direct the Tribunal to evidence of an accident-related diagnosis in the over 200 pages of largely illegible clinical notes
---

In Gobithan v. Allstate (19-010279), Gobithan relied on a psychological report which diagnosed her with adjustment disorder with mixed anxiety and depressed mood and specific phobia (driving related). The Respondent's IE found that Gobithan did not present with any significant psychological impairment warranting a DSM diagnosis.
'MIG hold' – The Tribunal's findings:
While Gobithan directed the Tribunal to her psychological report and diagnosis, she did not offer specific submissions for removal from the MIG on psychological grounds

There are no psychological or emotional complaints in the family physician records or in the treatment notes

In the absence of any specific submissions by Gobithan or objective complaints found in the medical records to support the diagnosis, the Tribunal preferred the IE's conclusion
---

---

Join Our Community of Subscribers! 
inHEALTH's LAT Compendium Service gets you the most up to date decisions, case summaries and information from the Licence Appeal Tribunal (LAT). Our industry-leading case summaries and organized search filters put unbiased, factually-based information at your fingertips to guide decision making and drive effective & efficient evaluation – Subscribe Now
Interested in advertising through inHEALTH? Learn More
inHEALTH Keeps you LAT inFORMED With Access To:
1. LAT Compendium Database – a relational database of LAT and Divisional Court Decisions equipped with multiple search options, Smart Filters, and concise case summaries
2. Notifications: – weekly LAT inFORMER delivered to your inbox Wednesdays; Newly Added Decisions on Fridays and Breaking News as and when it happens
 3. Research Support: – inHEALTH's Live Chat Experts for guided searches and technical inquiries.
---
Sign up for a 30 day free trial below to experience the service and see how it can help guide your decision making.