MIG Update – August 30, 2021
---

No CNRs Submitted, No Problem
Last week we reported on a chronic pain escape case where the gap in family doctor records was found not determinative. This week we report on another MIG escape involving a psychological impairment where the absence of CNRs did not preclude the Applicant from meeting their burden of proof.
Instantly determine the possible outcomes of your case with an Outcome Analysis Report (OAR) – Request an OAR through live chat!
---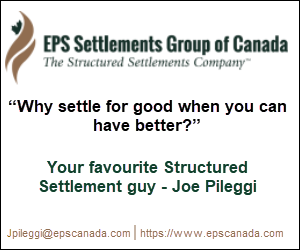 ---

Factor: Absence of CNRs Not Determinative
In Janaratharajan v Aviva (20-007920), a September 2018 loss, Janaratharajan relied upon a December 2019 report where his physician (whose practice focuses on pain management) diagnosed her with depression, anxiety and moderate post traumatic stress disorder (PTSD).
'The Respondent took issue with the diagnoses as they fell outside of the physician's expertise. The Respondent argued that no clinical notes and records (CNRs) had been submitted as part of the evidence for the hearing. It relied on a January 2021 psychological IE which concluded that while Janaratharajan currently presented with mild to possible low-moderate "distress," she did not meet the criteria for any mental health diagnosis.
'MIG escape' – The Tribunal's findings:
"It is well settled that chronic pain syndrome includes a psychological component."

No evidence that Janaratharajan's s.25 assessor, as a physician, cannot make psychological diagnoses

The IE also supports a finding that Janaratharajan suffered a psychological impairment

Both s.25 and s.44 assessments administered testing which both revealed mild depression and anxiety; however, the IE disregarded the valid test results without providing any analysis as to why Janaratharajan did not meet any diagnostic criteria

The pre-screen report is further supporting evidence of psychological impairment

The absence of CNRs does not preclude an applicant from being found to have proven on a balance of probabilities that their injuries require treatment beyond the MIG
---

---
Related MIG Monday Issue:
Family Doctor Records Not Determinative
---

Join Our Community of Subscribers! 
inHEALTH's LAT Compendium Service gets you the most up to date decisions, case summaries and information from the Licence Appeal Tribunal (LAT). Our industry-leading case summaries and organized search filters put unbiased, factually-based information at your fingertips to guide decision making and drive effective & efficient evaluation – Subscribe Now
Interested in advertising through inHEALTH? Learn More
inHEALTH Keeps you LAT inFORMED With Access To:
1. LAT Compendium Database – a relational database of LAT and Divisional Court Decisions equipped with multiple search options, Smart Filters, and concise case summaries
2. Notifications: – weekly LAT inFORMER delivered to your inbox Wednesdays; Newly Added Decisions on Fridays and Breaking News as and when it happens
 3. Research Support: – inHEALTH's Live Chat Experts for guided searches and technical inquiries.
---
Sign up for a 30 day free trial below to experience the service and see how it can help guide your decision making.