Inaugural AB World LAT-Free Day October 9th!

AB World LAT-Free Day was proclaimed on October 9th, 2019 to raise awareness that you can effectively resolve most AB disputes without having to go to the LAT.
The LAT is inundated with an average of 1,300 applications per month. The goal of AB World LAT-Free Day is to come together and be successful in helping reduce the impact!
Participants shared in their success by partaking in any of the items listed below:
Resolved a case without filing a LAT application

Resolved a case before case conference

Contacted the other side before denial
inHEALTH celebrated with its subscribers by distributing and eating cake!
Meet Our Brand Ambassadors Ben and Liv…

inHEALTH's brand ambassadors Ben and Liv shared game changing user feedback from inHEALTH's subscribers through the 5 main themes – Learn, Awareness, Precision, Collaboration, Empowerment.
See below for how Ben & Liv navigate the AB world and discover empowerment available through inHEALTH's LAT Compendium Service.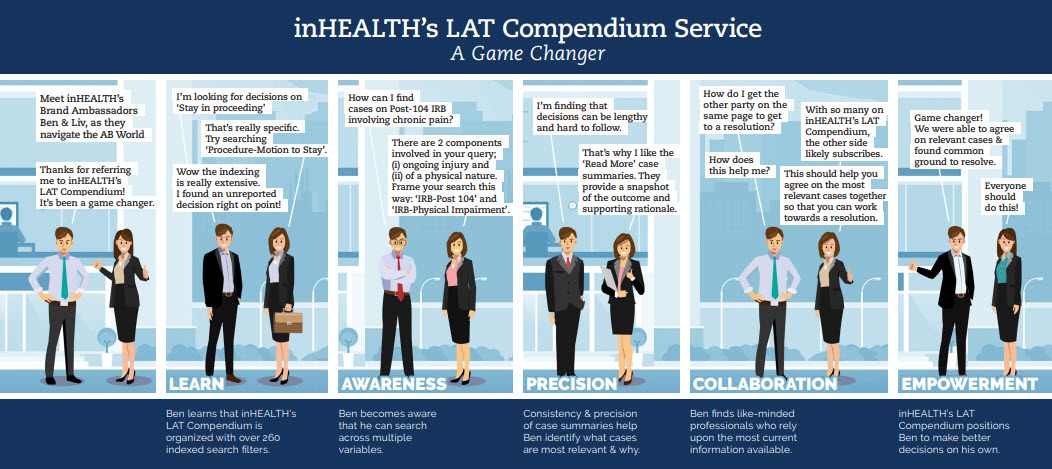 Try It Now & Experience inHEALTH's LAT Compendium Service!